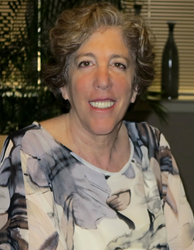 We are grateful for all that Ava achieved as MDC president
Marlton, NJ (PRWEB) September 18, 2015
Ava Goldman, president of The Michaels Development Company (MDC), has announced she will transition to the role of Executive Consultant, beginning in January 2016. Goldman has been with The Michaels Organization for 22 years, the last three as MDC's President.
"Ava Goldman is absolutely the best at what she does, and she has always been one of our hardest working and most prolific developers," said John J. O'Donnell, president of The Michaels Organization. "We are grateful for all that she achieved as MDC president and appreciate that she has agreed to stay on as an Executive Consultant to help us through this time of transition," O'Donnell said.
Michaels Development Company is the nation's number one private sector developer and owner of affordable housing in the country. Since its founding by housing visionary and Affordable Housing Hall of Fame Inductee Michael J. Levitt in 1973, Michaels Development Company has created more than 50,000 units of affordable housing in 35 states, the District of Columbia, and the U.S. Virgin Islands.
During her tenure, Goldman has participated in the creation of more than 8,000 residential units valued in excess of $1.5 billion. She has partnered with public housing authorities to create mixed-income communities in cities as diverse as Kansas City, Missouri, Washington, DC, Jersey City, New Jersey, and Meridian, Mississippi. She also led the largest single development ever in MDC's history—the award-winning $135 million rehabilitation of the Towers of Kuhio Park in Hawaii.
In 2015, Multifamily Executive Magazine named Goldman one of the Top 10 Most Influential Women in Multifamily.
As MDC President, Goldman has positioned The Michaels Development Company for tremendous growth both in the short-term and into the future, creating a pipeline representing nearly $1 billion in total development costs.
The Michaels Organization has launched a national search to identify a new President for The Michaels Development Company. Terra Search Partners, LLC, a national firm that specializes in recruitment for real estate companies, has been retained to assist with the search.
About The Michaels Organization
The Michaels Development Company is part of The Michaels Organization, a privately-held family of 9 integrated but independent companies dedicated to excellence in affordable, mixed-financed, military, and student housing. Serving more than 115,000 residents in 376 communities across 35 states, the District of Columbia, and the U.S. Virgin Islands and with a portfolio valued at more than $4 billion, The Michaels Organization is a national leader in residential real estate with full-service capabilities in finance, development, construction, property and asset management, and tax credit syndication.