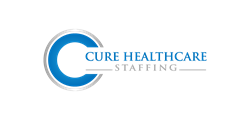 In addition to our innovative four-stage vetting process, our staff have more than 28 years of staffing experience specifically in the medical industry....
Austin, Texas (PRWEB) September 18, 2015
Cure Healthcare Staffing is a Texas-centered staffing firm fully focused on medical staffing. This streamline focus will be put to great use with Kindred Hospital Dallas as they strive to place the best persons possible to fill available medical jobs. Cure Staffing has numerous Texas based hospitals, emergency rooms and clinics in its medical staffing network. The inclusion of Kindred Hospital Dallas brings a slew of possible medical job openings to the Cure Staffing community.
About the latest acquisition in staffing partners, Brandon Armstrong, CEO of Cure Healthcare Staffing, said, "The Cure Staffing community is proud to partner with Kindred Hospital in Dallas. As we strive to be the largest medical staffing service in Texas, we continue to dedicate our time and energy to providing a customized staffing service for each of our clients."
When asked why Kindred Hospital chose to go with Cure Staffing, Armstrong adds, "In addition to our innovative four-stage vetting process, our staff have more than 28 years of staffing experience specifically in the medical industry. We will put that experience to task when filling the medical staffing needs at Kindred Hospital."
The location of Kindred Hospital in Dallas adds to the element of connectivity of Cure Staffing. Armstrong notes, "While we are headquartered in Austin, we also have an office in Dallas. This will make it even easier for medical job applicants to connect with our staffing advisers."
About Kindred Hospital Dallas
Kindred Hospital takes a holistic approach to healthcare. Patients often come to Kindred with complicated medical issues that demand professional attention. The types of medical care available at Kindred include:

Pain management
Pulmonary care, i.e. ventilator management and weaning
IV antibiotic therapy
Complex wound care
Dialysis
Transitional rehabilitation
Subacute care
ICU and special care units
Additionally, Kindred provides a long list of specialized services including advanced nutrition, endoscopy, sleep disorder studies, radiology, pharmacists, and nutrition support. In order to keep up with the staffing needs of physicians, nurses and respiratory therapists, Kindred Hospital is now depending on Cure Staffing to meet their needs.
About Cure Healthcare Staffing
Cure Healthcare Staffing serves a wide network of medical providers including hospitals, clinics and assisted living centers with medical staffing. Based in Austin, Cure Staffing has three additional offices in Houston, San Antonio and Dallas. Cure Staffing has made the conscious effort of providing medical staffing strictly for Texas based companies. This gives Cure Staffing a unique cultural and local advantage of understanding the medical staffing market in the Lone Star State.
Job applicants go through a stringent and detailed hiring process via Cure Staffing that ensures every person is professionally appropriate for the jobs in which they are placed. As Cure Healthcare Staffing continues to expand its service network, the firm gains a greater ability to find the most applicable medical jobs for interested medical applicants. If you are interested in working for Kindred Hospital Dallas, check out the Cure Healthcare Staffing job portal.
Contact Information
Cure Healthcare Staffing
Corporate Office
7000 N Mopac
Suite 2101
Austin, Texas 78731
800-590-1690
curehealthcarestaffing.com
##