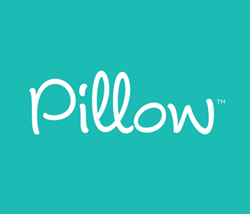 Wine Country homeowners will now be able to benefit from Pillow's Sonoma services, joining the 350+ urban homeowners already partnered with the company.
SAN FRANCISCO, Calif. (PRWEB) September 17, 2015
Pillow Homes is rapidly expanding from their start 2 years ago and is on track to expand beyond the current service areas of San Francisco, Los Angeles, San Diego, and Seattle. The company recently expanded into the Wine Country areas of its San Francisco market. Areas now serviced include Sonoma, Santa Rosa, Russian River, Guerneville, Bodega, Sebastopol, Petaluma, and Novato.
Pillow's expansion is possible due to the vacation rental industry's continual growth. In 2014 the sale of vacation homes increased by 75% year-over-year. In addition, Pillow's expansion was driven by numerous direct requests and is followed by success within their current markets.
Paul Wellons, Vice President of Operations states, "We live in a world where travelers are increasingly seeking moments rather than monuments, and Sonoma County is characteristically a place to experience those special moments. With its proximity to our homebase and the prominence of our brand within the Bay Area, we recognized Sonoma County as an obvious expansion choice."
Wine Country homeowners will now be able to benefit from Pillow's Sonoma services, joining the 350+ urban homeowners already partnered with the company. Using Pillow's fixed income program and revenue increase guarantee, which are pioneers in the vacation rental management industry, current San Francisco homeowners see a 21.3% year over year revenue increase from their short-term rentals. This means that Pillow's customers are earning additional income despite the company's 15% commission fee. Additionally, Pillow has the highest booking rate for the San Francisco area at 90.3% during the 2015 peak summer months. To go with the expansion, the company is also offering new signups in Sonoma County three free bookings when they use promotion code "Sonoma2015", which is equivalent to approximately $500.
Maintaining the quality of services remains a top priority for Pillow as it expands into new markets. Head of Growth, Todd Conway explains, "Since our founding, requests and website signups for this area have been pouring in. We waited until we had the right operational structure in place before moving forward. Now we confidently move forward knowing that our hosts and guests will have seamless and enjoyable experiences."
Currently, Pillow has a combined 4.9 out of 5 star rating on Airbnb and HomeAway, and guest reviews are positive. One reviewer writes, "Pillow provides an excellent 24 hour service. I'm very impressed with the professionalism, and thoroughness from start to finish that pillow representatives have provided to me."
Fueled by sharing economy trends, customer demand, and client satisfaction, Pillow plans to open in 17 new markets by the end of 2016, aiming for 21 markets total.
###
About Pillow Homes – Pillow, San Francisco's largest Vacation Home Manager, is a tech-driven hospitality company that offers comprehensive vacation rental management from beach villas to urban penthouse apartments, and complete guest services. The company's proprietary algorithm generates maximum rental income for homeowners while removing the hassle of listing properties and hosting guests from vacation home rental websites like Airbnb and HomeAway. Homeowners interested in partnering with Pillow Homes should visit http://www.pillowhomes.com.
Media Contact
Michelle Giuliano
Public Relations Coordinator
(628)400-1323
press@pillowhomes.com
http://www.pillowhomes.com