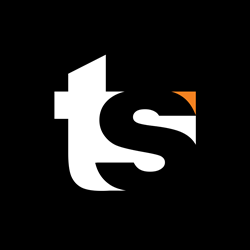 (PRWEB) September 18, 2015
Software training firm Train Simple last week introduced its "Dreamweaver CC Responsive Design with Bootstrap Tutorial," a course designed to teach key concepts and skills using Adobe's newly updated version of Dreamweaver.
The latest release of Adobe Dreamweaver CC 2015 offers a variety of helpful updates including improvements to responsive design workflows. Now, responsive layouts are generated using the popular Bootstrap framework.
Train Simple's Dreamweaver CC Responsive Design with Bootstrap course is design to build on knowledge gained in Dreamweaver CC Fundamentals, which was also updated for the 2015 release. Topics include new features most important for established users for creating responsive sites. Learn how to setup a Bootstrap site directly within Dreamweaver as well as modify media queries and work with Bootstrap components.
Course author Dan Carr is a veteran web developer, trainer, and technical writer based in Southern California. He has produced video training content for Adobe and has been a speaker at conferences like Adobe MAX.
Benefitting from the insight and perspective developed over the course of being an established web developer, Carr begins by explaining fundamentals of responsive design and how Bootstrap fits within an overall responsive workflow. He guides you through the process of taking a PSD mockup, extracting elements, and laying out content using Dreamweaver CC 2015.
Free demo videos and a full list of course contents can be found on the Dreamweaver CC Responsive Design with Bootstrap page of the Train Simple website:
http://www.trainsimple.com/CourseDetailUser.aspx?id=206
Train Simple offers its Dreamweaver CC 2015 Responsive Design with Bootstrap Tutorial as part of its monthly subscription service available at a rate of $15 per month. The subscription service offers access to over 150 courses on Adobe software and web technologies.
About Train Simple
A leader in the field of Adobe software training, striving to offer the highest-quality training available at an affordable cost. Train Simple tutorials are comprehensive instructional videos, teaching basic to complex skills by providing real-world examples. Train Simple's video library is compatible with all major platforms and devices.