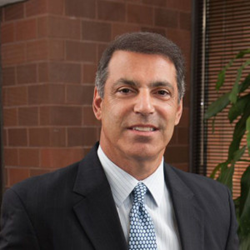 Everybody wins in these informational sessions. The collective input puts us all ahead of the trends.
Edison, NJ (PRWEB) September 17, 2015
CheckPoint HR, a leading provider of unified HR, employee benefits and payroll solutions, today announced it will increase the number of roundtable events planned for the fourth quarter of 2015.
CheckPoint HR hosts a series of Breakfast Roundtable educational events for HR and financial professionals to explore the challenges posed by healthcare reform and compliance issues facing businesses today. The goal of the roundtables is for practitioners to network with each other and question a variety of industry professionals about best practices and legal implications of collecting and storing employee data.
The roundtable discussions will be hosted by CheckPoint HR's vice presidents and regional directors, Tim Padva, Patrick Carragher, Joe Hall, Ralph Spagnuola, and Bill MacNair. Each event will include a featured guest selected from a variety of regional thought leaders who will focus on topics including, The Affordable Care Act, 1094-C and 1095-C reporting, the Cadillac tax, complex time tracking, plan designs, automating HR processes and the Impact of technology on HR.
"Everybody wins in these informational sessions," said Jim Pugliese, CEO of CheckPoint HR. "They give us an opportunity to see what real challenges HR practitioners face and simultaneously give them an opportunity to ask questions of labor attorneys, plan directors, and subject matter experts about how they can be more proactive in order to protect themselves. The collective input puts us all ahead of the trends."
The Breakfast Roundtable events are free and intended for practicing HR professionals. Each event runs from 8:30 until 10:00 AM. Space is limited and participants require reservations. The next event will be held at The Bernards Inn, Somerset County on Thursday September 17, 2015. Subsequent events are scheduled at other notable regional venues on Tuesday, September 22 at The Peacock Inn, Mercer County, NJ; on Thursday, September 24 at Blue Morel, Westin Governor Morris- Morris County, NJ; on Tuesday, September 29 at The Hyatt, Old Greenwich, Fairfield County, CT; and on Wednesday, September 30 at The Muse Hotel, Midtown Manhattan, NY.
To reserve a seat or for more information regarding the CheckPoint HR Breakfast Roundtable Series visit http://offers.checkpointhr.com/roundtable_schedule.
About CheckPoint HR
A total employee benefit and human resource solutions provider, CheckPoint HR empowers businesses of all sizes to save money and administrative resources while offering more choice and flexibility to employees. Our employee benefit team offers unrivaled expertise in employee benefit strategy, selection and administration. Our proprietary insurance marketplace, CheckPoint Choice, delivers a full-service private exchange that is affordable and easy to manage. Our CheckPoint Core technology fully automates the HR and employee benefits process from recruitment through separation. Collaborating with our employee benefit and human resource experts, CheckPoint's software developers incorporated key industry best practices into a compliance-aware rules engine that takes the guesswork out of employee benefits and HR. The result is efficiency, accuracy, risk mitigation and significant cost savings. To learn more, visit http://www.checkpointhr.com or view a short video at https://www.youtube.com/watch?v=Xo5QBNX1Kw4