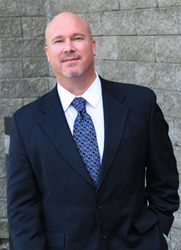 "Allsup offers a range of solutions for employers managing the process of healthcare access for their full- and part-time employees and other employee groups." – Mary Dale Walters, Allsup
Belleville, Illinois (PRWEB) September 17, 2015
Allsup, a nationwide provider of specialized services that help clients navigate complex federal government programs, has named Matthew Warfield as Regional Sales Manager-Western U.S. Region, Health Insurance Services.
"Matthew brings critical experience as a sales strategist for our employer clients who are navigating the growing complexity of Medicare and how it can coordinate with health benefits programs in their organizations," said Mary Dale Walters, senior vice president of Allsup.
"Employers also face increasing complication when managing the intersection of their private benefit offerings and public healthcare alternatives because of the Affordable Care Act," Walters said.
Prior to joining Allsup, Warfield held senior sales positions with nationwide human resources and benefits solutions providers Paychex Inc. and ADP LLC. He is a resident of Tucson, Arizona. Warfield's responsibilities include working with benefit and finance staff to assess needs and develop strategic solutions for coordinating changes in benefits offerings and costs, both private and public.
"Allsup offers a range of solutions for employers managing the process of healthcare access for their full- and part-time employees, and other groups such as early retirees, COBRA participants and those out of the workplace due to disability," Walters explained.
Health benefits coordination services by Allsup include Allsup Benefits Coordination, the Allsup Medicare Advisor® and Medicare Coordination Service®.
For more information about Allsup health benefits coordination, contact Matthew Warfield at m.warfield@allsupinc.com or (866) 233-9985, or David Weiler, Regional Sales Manager-Eastern U.S. Region, at d.weiler@alllsupinc.com or (866) 292-4294.
ABOUT ALLSUP
Allsup and its subsidiaries provide nationwide Social Security disability, veterans disability appeal, re-employment, exchange plan and Medicare services for individuals, their employers and insurance carriers. Allsup professionals deliver specialized services supporting people with disabilities and seniors so they may lead lives that are as financially secure and as healthy as possible. Founded in 1984, the company is based in Belleville, Illinois, near St. Louis. Visit http://www.AllsupInc.com for more information.