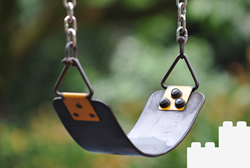 Coventry (PRWEB UK) 18 September 2015
Customer feedback is often seen as nothing more than a process for managing complaints. This approach to feedback has meant that it's become more about the business and less about the customer, making feedback a time consuming, boring task for customers.
But customer engagement specialists, Rant & Rave, believe that it doesn't need to be this way. They have just published an eBook exploring how brands can put the fun back into customer feedback. They believe there are simple steps that brands can take to make customer feedback fun, informative and empowering - both for their customers and themselves.
The eBook is designed to challenge the thinking that customer feedback is just about managing complaints. It aims to uncover what changes brands can make to turn customer feedback from a tick box exercise into something that can have a really positive impact on their organisation.
Using examples from some of the brands getting it right, the piece explores:

The two key areas that stop customer feedback requests from being fun
How brands can get creative with the way they request customer feedback
What the future holds for customer feedback.
For access to the full eBook, How to Put the Fun back into Customer Feedback, visit: http://ravingcontent.rantandrave.com/how-to-put-the-fun-back-into-customer-feedback
About Rant & Rave
Rant & Rave (formerly known as Rapide) was launched in 2000 by Nigel Shanahan and is one of the UK's leading Customer Engagement specialists, counting half of the FTSE as clients.
Its multi-channel solutions let brands proactively communicate with and gather fast feedback from their customers to manage and measure their customer experience. By providing solutions which are customer, not brand, centric Rant & Rave helps its clients to transform Ranters into Ravers and turn happy customers into lifelong advocates.
To find out more about Rant & Rave visit http://www.rantandrave.com.