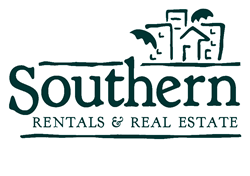 Pensacola Beach, FL (PRWEB) September 19, 2015
Southern Vacation Rentals – a member of the locally owned and operated Southern family of companies – has added yet another resource for current and prospective Gulf Coast vacation rental owners who join their property management program. An innovative marketing enhancement package designed with various audiences in mind will provide owners with their choice of features, including a three-dimensional model tour, to increase exposure of their investment property.
"At Southern, we want our owners to benefit from our year-round marketing and advertising campaigns, but still feel like they have a voice in what is said and done when it comes down to their property," said West General Manager, Richard Lamar. "We believe that this program will do just that."
The features and technology built into Southern's Marketing Enhancement Program offer owners a variety resources to choose from to help generate bookings and increase sales. High-end photography, including optional aerial and drone footage, and an innovative three-dimensional model tour are just a few of the additions seen on the program.
"In an ever-changing world of marketing solutions, we are always ready to try something new, and stick with what works," said Central and East General Manager, Chad Blankenship. "We are excited to offer owners a wider range of resources to further encourage guests to reserve a stay in their property."
The marketing enhancement package is applicable for all properties in every region that Southern covers, from condos in Panama City Beach, Florida, to beach homes in Gulf Shores, Alabama. Those who wish to learn more about pricing and the resources available are encouraged to contact Southern Vacation Rentals or visit GoSouthern.com for additional details regarding Southern's Gulf Coast property management services.
Southern Rentals and Real Estate is premier provider of vacation rental, residential leasing, real estate and property management services in Northwest Florida and Alabama. Established in 1995, the company is owned and operated by two sets of brothers, Brad and Mike Shoults and Kevin and Kerry Veach, and Susan Carleton. Southern represents nearly 1,000 vacation rentals, approximately 1,075 long term rentals, countless real estate opportunities and more than 40 associations along the Gulf Coast. The Southern family of companies includes Southern Vacation Rentals, Southern Residential Leasing, Southern Real Estate Sales, Southern Real Estate, RE/MAX Southern and Southern Association Management. For more information, visit GoSouthern.com.