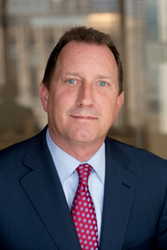 I enjoy being able to share my experience and knowledge with the legal community and am thankful to be able to contribute through IICLE
Chicago, IL (PRWEB) September 17, 2015
Salvi, Schostok & Pritchard P.C. is pleased to announce that partner Jeffrey J. Kroll has been recognized for his volunteer work in the legal field with one organization's highest honor.The Illinois Institute for Continuing Legal Education (IICLE®) has named Jeffrey Kroll one of the recipients of their 2015 Addis E. Hull Award. Over the past decade, Mr. Kroll has contributed to nearly 50 IICLE publications and seminars.
In recognition of all the volunteer writing and speaking Mr. Kroll has done for the Institute, the staff recommended and Board of Directors voted to award him with the distinction. The Addis E. Hull Award was established in 1989 and is given from time to time to practitioners and judges who have made especially valuable contributions to the Illinois bar through IICLE® programs, publications or governance over a period of years.
The award was named after Mr. Addis Hull who chaired the Planning Committee for IICLE®'s "Drafting Wills and Trust Agreements" practice handbook and courses for more than 20 years. Mr. Hulls career-long scholarship, generosity in sharing his knowledge and experience with others, consistent friendliness and good humor exemplify the best in Illinois continuing education leadership.
"It is a great honor to receive this award named after Mr. Hull," said recipient Jeffrey Kroll. "I enjoy being able to share my experience and knowledge with the legal community and am thankful to be able to contribute through IICLE."
Mr. Kroll has also been recognized by IICLE® for his volunteer work in the past. He is a 2014 Publications Volunteer of the Year Award honoree and a 2008 Programs Volunteer of the Year Award honoree. Mr. Kroll concentrates his practice in plaintiffs' personal injury trial work, representing victims of Trucking Accidents, Products Liability, Medical Malpractice and Transportation Negligence. Mr. Kroll has lectured on more than 140 occasions throughout the country and has more than 75 articles published in legal journals. He has also obtained verdicts or negotiated settlements on over 75 occasions where the results have exceeded $1 million including five cases that exceeded $10 million.
About Salvi, Schostok & Pritchard P.C.
Salvi, Schostok & Pritchard P.C. is a leading Chicago personal injury firm with offices in Chicago (22 West Washington Street, Suite 1600, Chicago IL 60602) and Waukegan (218 North Martin Luther King Jr. Avenue, Waukegan, IL 60085). In addition to representing clients in catastrophic personal injury, medical malpractice, aviation and product liability cases, the firm focuses on car and truck accidents, airplane and train accidents, construction injuries, birth injuries, brain injuries, unsafe properties and animal attacks. The firm has obtained more than $975 million on behalf of its clients in personal injury and wrongful death cases, including 210 verdicts and settlements of $1 million or more.