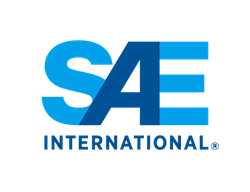 Warrendale, Pa. (PRWEB) September 17, 2015
Journalists are invited to attend the SAE 2015 AeroTech Congress and Exhibition, which is the essential event where the aerospace community prepares for future challenges and opportunities.
The SAE 2015 AeroTech Congress will be held Sept. 22-24 at the Washington State Convention Center in Seattle. Executive leadership is provided by Boeing.
Themed, "Global Partners: Shaping the Future of Aerospace," this exclusive event provides an invaluable opportunity for attendees to renew and develop important business relationships within the international aerospace industry.
Technical sessions, panel discussions, and keynote presentations are integrated in a program that provides value to industry and government engineers, scientists, designers, program managers, operators, educators, and students. The technical program will cover a broad spectrum of topics including avionics, environment, flight sciences, aerospace operations, manufacturing, materials/structures, propulsion, safety, and systems.
For more information on the SAE 2015 AeroTech Congress and Exhibition, please visit http://www.sae.org/events/atc/. To request media credentials, call 1-724-772-8522 or email pr(at)sae(dot)org.
SAE International is a global association committed to being the ultimate knowledge source for the engineering profession. By uniting over 137,000 engineers and technical experts, we drive knowledge and expertise across a broad spectrum of industries. We act on two priorities: encouraging a lifetime of learning for mobility engineering professionals and setting the standards for industry engineering. We strive for a better world through the work of our philanthropic SAE Foundation, including programs like A World in Motion® and the Collegiate Design Series™.