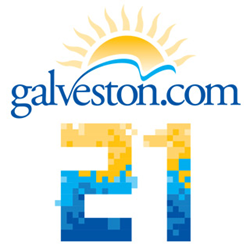 Our goal...was to create a site where the visual journey was every bit as important as the digital one.
Galveston, TX (PRWEB) September 21, 2015
Galveston.com & Company, in partnership with The Galveston Island Convention & Visitors Bureau, is pleased to announce the launch of a completely re-designed website - http://www.galveston.com - to serve as the official resource for visitors to the 32 miles of sundrenched beaches along Galveston Island's coast. Boasting a state-of-the-art responsive design, curated local news, a comprehensive Island events calendar, two new Island weather stations in partnership with Weather Underground, weekly deals, hotel & attraction packages, real estate listings, travel tools and social media features, as well as a host of informative videos from Galveston.com TV, Galveston Island's official tourism website offers visitors an enhanced brand experience complete with stunning, immersive photography.
With the revamped, user-friendly design offering intuitive and clean navigation, visitors can efficiently explore through the many improved features offered on the website, including links for Yelp and TripAdvisor reviews, Disqus community forums, live Twitter feeds from businesses and attractions, suggested itineraries, and a greatly-expanded webcam network. The online resource assists future Islanders in personalizing their trips with the ability to save events into calendars, create unique itineraries, and more. Site surfers are also invited to sign up for SMS mobile text alerts so they can also be among the first to hear about exciting promotions, packages, and specials offered exclusively online.
"We couldn't be more excited with our new website," says Jim Cordell, vice-president and chief creative officer of Galveston.com & Company. "Our goal over this entire 3-year process was to create a site where the visual journey was every bit as important the digital one, where visitors could actually imagine being on the Island. We think this, coupled with better functionality and easier navigation, will offer visitors the resources they need to plan the best Galveston getaway possible."
Lee Roane, president and founder of Galveston.com & Company continues, "Today's launch of our new site coincides with the 21st Anniversary of the very first Galveston.com that went live back in 1994. It really is incredible to be able to look back on those two decades, and see how far we've come, technologically."
Galveston.com was designed and implemented by an award-winning team of graphic designers and programmers hailing from Milton Keynes in Buckinghamshire, England; Brooklyn, New York; and Galveston.
"Our partnership with the powerhouse design firm of Archaea Mass has served us incredibly well for a decade," says Cordell. "Simon Adams's talent knows no bounds. His graphic vision, coupled with the programming skills of Galveston.com & Company's Kent Muller and Cedric DeWalsche; complemented with the video production talents of Christopher Aleman, have made working on this project an unforgettably-rewarding experience."
"For many visitors to Galveston, their experience begins during the planning phase, and the new Galveston.com will give them the tools to plan their ideal, customized vacation," says Kelly deSchaun, Galveston Park Board Executive Director. She adds, "Our partnership with Galveston.com has been mutually beneficial, and both organizations are looking forward to continued growth and success."
Galveston Island is a historic beach town located on the Gulf of Mexico just 50 miles from Houston. The island is best known as a vacation destination, offering 32 miles of beaches, a variety of family attractions, Texas' premier cruise port and one of the largest and well-preserved concentrations of Victorian architecture in the country, including several National Historic Landmarks. Galveston Island is home to popular amusements such as Moody Gardens and Schlitterbahn Galveston Island Waterpark, as well as a variety of museums and recreational activities from surfing to birding.
For more information on Galveston Island visit http://www.galveston.com or call 1-888-GAL-ISLE.