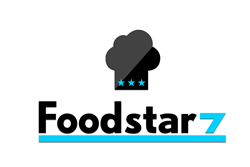 we have developed a unique network for the best head chefs and junior talents from all over the world – with the help of this network, they can promote themselves and demonstrate their talent.
Cologne, Germany (PRWEB) September 19, 2015
Foodstarz.com has broken the news about their new website. The Chef Network was founded by Cologne resident David Broich in September 2014. In the meantime, it has developed into a premium service for top chefs, up-and-coming chefs and food bloggers from all over the world. A recent enhancement of the website is the scalable, user-driven application. Thanks to this application, website members can register and manage their own content.
Nowadays, it is just as essential for chefs as it is for professionals belonging to other fields, to develop a powerful online presence. In this way, they are perceived in a more efficient manner and their popularity with the general public is increased. Given such matters, Foodstarz has created an online platform, on which chefs who do not possess web design and programming-related knowledge, have the possibility to present themselves and their work in an environment that was especially tailored for them.
Foodstarz members have the opportunity to share information about themselves, their work experience and the long-term vision. It also allows the possibility to link from the website profile to the various social networks, with Foodstarz acting in this case as an effective multiplication resource. Moreover, the platform presents both chefs and bloggers with an excellent opportunity for networking. The presence on Foodstarz equals with the chance of industry leaders, caterers or media representatives becoming known to the general public, since these are part of the website's visitors.
An international jury, with a solid background and experience in the food industry, curates the content of the website and can thus guarantee the highest quality for the respective material. Among others, a database with authentic and high-quality recipes belonging to professional head chefs and experienced bloggers from over 50 countries is put to the disposal of website visitors.
Foodstarz.com will also function as a premium advertising space, in which advertisers and sponsors can promote their products and brands. Among others, companies can introduce their own chefs to act as influencers and distribute the corporate message in the online medium. Therefore, different forms of native advertising are going to be provided, all of them being integrated in the general context of the website.
In regard to the launch of the new website, David Broich briefly declared: "Shortly after the release of the website in September 2014, we have noticed that the demand for such a concept is far greater than we have originally assumed. Only few head chefs possess the time and the know-how necessary for the development of such an online presence, so as to match up with their cooking skills. Thus, we have developed a unique network for the best head chefs and junior talents from all over the world – with the help of this network, they can promote themselves and demonstrate their talent. It is our declared objective to become the pivotal element for head chefs, helping them distribute their content into the digital world."
The new website of Foodstarz.com had already received positive appraisals. Jason Licker, Corporate Executive Pastry Chef at Cé La Vi, Hong Kong-Singapore-Bangkok, has declared himself to be genuinely pleased with the platform: "Foodstarz is an essential ingredient to any chef's recipe to success. You have access to ideas, recipes and the vision of the industry's best. Every day, it drives me to be better and show the world what I do through this incredible application."
About Foodstarz.com: Foodstarz.com was founded by in 2014 by David Broich. David is an amateur chef, who has explored his passion for food and cooking for many years now. In 2013, he was encouraged by his family and friends to post photos of the foods he prepared on Instagram, so as to receive more feedback on his creations. Shortly afterwards, he started to have a great deal of followers and received frequent requests to share his recipes. The sudden interest and attention inspired David to develop a network, in which he could share his passion for food with like-minded food enthusiasts. However, there already were many blogs and websites with similar themes. Therefore, he decided to do something completely different. He wanted to make available only high-quality food-related content, belonging to professional head chefs, amateur chefs and bloggers. Secondly, the platform was to represent a place where the above-mentioned cold present themselves and their work.