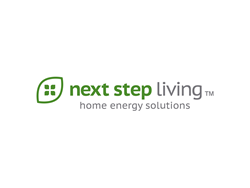 Boston (PRWEB) September 17, 2015
The National Science Foundation has awarded Next Step Living, the Concord Consortium and the Virtual High School a $1.2 million grant to explore strategies for using advanced technologies such as infrared imaging and computer simulation to create a learning pathway from school to home, and then to careers. Next Step Living was awarded close to $250,000 to develop online learning and community-based activities to foster residential energy efficiency, science education, cleantech growth and workforce development with cutting-edge technologies.
In collaboration with the two Massachusetts stakeholders, Next Step Living is creating a new entity, Next Step Learning, to develop a comprehensive technology-based curriculum called the Building Science Investigations (BSI) that will turn a home into a science lab, creating opportunities for students to discover and apply science in everyday life. This curriculum will meet the new requirements of the Next Generation Science Standards released in 2013 that emphasizes active learning through science and engineering practices. To reach more schools across the nation, a version of the BSI curriculum will be administered through the Virtual High School, which connects nearly 800 member schools.
"Next Step Living is honored to be a part of this important National Science Foundation grant which enables us to continue the student empowerment work we began with our SEED (Sustainable Energy Education Drive) program. By working with students through new innovative online curricula we can bring the message of sustainable living to more homes and communities and further reduce carbon emissions," said Gabe Shapiro, vice president of Outreach Programs at Next Step Living.
Using tools such as sensors, infrared cameras and building design software, students will incorporate building diagnostics in their home energy assessment projects, resulting in a more scientific analysis that is in line with professional practices in the building and solar industries. For example, with an accurate solar simulation tool developed by the Concord Consortium, students can design the layout of solar panels for their homes or schools and predict yearly energy outputs.
The three-year project will initially work with about 2,000 students in schools in Greater Boston. Phase 1 will focus on developing the curriculum, science experiments and benchmarks. Phase 2 will begin program launch in the schools, followed by the third year in which program evaluation and results will be published.
This project has also lined up other important partners in the home energy industry. For example, FLIR Systems, the global leader of infrared technology, has agreed to offer substantial educational discounts of their newest infrared cameras to this project and its participants. If successful, this program will expand to other states, impacting even more students, teachers, parents, and communities.
"We are excited to work with Next Step Living to carry out this mission. In the long run, this project will be a win for everyone—schools will have a free curriculum to engage students in applied science, students will be better prepared for science and engineering careers at the end, businesses will benefit from increased energy literacy of the general public, and the Earth will be better off as a result," said Dr. Charles Xie, a senior scientist of the Concord Consortium and the principal investigator of the project.
"We believe that parents are more likely to be convinced and motivated to follow up with home energy professionals when made aware of energy issues or solar potential of their homes by their own children with profound scientific evidence and predictions," said Dr. Xie.
About Next Step Living
One of the fastest-growing companies in the country, Next Step Living is a leading provider of energy solutions in the Northeast. With its cornerstone top-to-bottom home energy assessment to identify ways to save money and energy, Next Step Living and its expanding portfolio of energy-saving solutions makes it easy to take immediate action towards living more sustainably, affordably and comfortably. Headquartered in Boston's Innovation District, the Next Step Living team is at the forefront of a more sustainable future. Please visit NextStepLiving.com for more information.