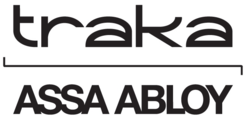 Orlando, Florida (PRWEB) September 22, 2015
Traka, the world leader in asset and intelligent key management solutions, will be showcasing their enterprise level solutions at the ASIS International 61st Annual Seminar and Exhibits. This event will take place at the Anaheim Convention Center in Anaheim, California from Monday, September 28th through Thursday, October 1st. ASIS 2015 is the world's most influential security event providing the ultimate venue for the exchange of visionary technologies, innovation, ideas and solutions.
Traka provides innovative key and electronic locker solutions which can utilize industry leading integrations that drive processes and create 100% auditability and accountability for many different industries across the globe. Their solutions feature 24-hour real time monitoring of all events with automatic notification capabilities, allowing for maximum control and ease of use for security and facilities managers. These solutions are in use for a wide range of industries such as government, healthcare, data centers, hospitality, resorts, education, casinos, data centers, facilities, banks, theme parks, transportation and more.
In addition to their full line of security products and solutions, Traka will be exhibiting their latest software enhancements to Traka Web at ASIS 2015. All products are supported by Traka Web, the browser based and device enabled software used to manage keys and assets centrally. In addition, Traka's technology integrates seamlessly with many access control systems, including Lenel OnGuard, CCURE 9000 and AMAG Symmetry. Through partnerships with respected and knowledgeable resellers globally, Traka's solutions can reach all markets across the globe.
ASIS International 61st Annual Seminar and Exhibits will feature education seminars and exhibits of new products, cutting-edge technology and the latest innovative solutions in the security industry. Meet with Traka at the ASSA ABLOY booth #2815 or the Lenel-UTC Booth #3901 to learn more about the key cabinets, electronic lockers, software and other exciting innovations.
---
About Traka USA
Traka USA is a wholly-owned subsidiary of Traka plc. Launched in 1995, Traka has provided innovative and reliable key and asset management solutions for over 20 years! Traka allows organizations to control, monitor and record the use of their important physical assets including premises, facilities, equipment, machinery, keys and vehicles. Their products can be used stand alone or scaled to meet the needs of a global enterprise level business.
As an ASSA ABLOY Group company, Traka works in over 43 countries worldwide. Its customer base covers a wide range of sectors including government, healthcare, data centers, hospitality, resorts, education, casinos, data centers, facilities, banks, theme parks, transportation and more.
Based in Florida, Traka USA has an extensive network of offices and distributors providing sales, consultancy, installation and support services for its growing global customer base. To learn more about Traka and its products, please visit http://www.trakausa.com.
---
MEDIA CONTACT
Danny Garrido, President
Traka USA
407.681.4001