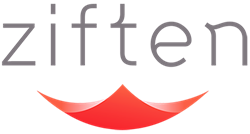 Ziften for Splunk enhances Splunk's strength in big data analytics and completeness of coverage in security"
Austin, Texas (PRWEB) September 21, 2015
Ziften today announced it has teamed up with LCN Services, an IT reseller, consulting and business solutions organization, to deliver Ziften for Splunk products and services to joint customers. Ziften adds significant value to Splunk through native integration of Ziften endpoint data into the powerful Splunk environment. Under terms of the partnership, LCN Services will integrate Ziften's endpoint solution with Splunk and customize it based on the needs of the customer and the business.
"Ziften for Splunk enhances Splunk's strength in big data analytics and completeness of coverage in security by providing real-time, rapid detection and actionable response to indicators of compromise all the way down to the endpoint" said Greg McCreight, Senior Vice President of Worldwide Sales, Ziften. "This partnership with LCN Services is a win-win as it will strengthen LCN's existing offerings while extending Ziften's market reach to viable customers across multiple industries."
LCN Services has assembled an industry-known team of certified Splunk Engineers, Architects and professional service personnel that collaborate with its customers to architect, deploy and manage robust Splunk environments. The partnership with Ziften will allow LCN to introduce Ziften's endpoint technology to new and existing customers as an overall solution.
"The ultimate beneficiary from this partnership with Ziften will be our joint customers," said Rick Yetter, Splunk practice director, LCN Services. "Offering Ziften as an integrated solution with Splunk will provide security from desktop to server and everywhere in-between, enabling customers to track threats and circumvent problems before they can affect a wider population."
Ziften for Splunk provides native integration of comprehensive endpoint visibility into Splunk, with the ability to combine that information with threat feeds and network intelligence for an end-to-end view of Indicators of Compromise. Key product features include:

Real time endpoint monitoring and visibility
Out-of-the-box reports and dashboards
Compatible with Splunk App for Enterprise Security as well as Splunk Enterprise
Binary and network threat intelligence correlations
Effortlessly conduct endpoint investigations
Population of CIM (Common Information Model) data models
For more information, visit http://www.ziften.com or try the Ziften for Splunk app today!
About Ziften
Ziften provides continuous endpoint visibility to the enterprise. Combining real-time user, device and threat behavior monitoring, analytics, and reporting, Ziften takes the complexity, time, and cost out of endpoint detection and response with an easy-to-use solution that deploys in minutes, not days. Security teams throughout the world use Ziften's solution to augment their existing infrastructure and amplify their resources to more easily and automatically pinpoint and respond to threats, vulnerabilities, and abnormalities. Keep your business on point and protect to the end with Ziften at http://www.ziften.com
About LCN Services
LCN Services is a full-service IT consulting company specializing in designing and implementing Application / Service Delivery focused solutions for businesses and organizations across North America. From solution architects to infrastructure engineers to project managers, we bring the optimal mix of technical skills and industry knowledge to every engagement.