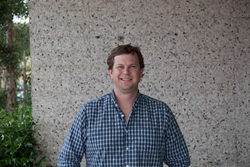 Los Angles, CA (PRWEB) September 17, 2015
Omelet (omeletla.com), an LA-based creative company, today announced that Grant Holland has joined its team as Chief Creative Officer. As a key addition to its senior leadership team, Holland will help lead and shape the company's creative and strategic efforts for clients like Microsoft, Walmart, AT&T and others while preparing his team for accelerated growth in 2016.
Hailing from creative shop 72andSunny, Holland most recently served as Group Creative Director on Starbucks, Anheuser-Busch and Tillamook.
"Omelet has always been a place for creative, smart and passionate people to flourish and we're thrilled to have Grant joining our ranks," said Don Kurz, Omelet's Chairman and CEO. "With his strong background in creative strategy, writing, business development and client service, he will be an outstanding addition to the company's leadership team."
With 20 years of creative leadership experience at renowned agencies like Ogilvy & Mather, Team One, 180LA and 72andSunny, Grant also brings to Omelet a wealth of experience working with global brands such as Adidas, Lexus, and Coca Cola. As Omelet's Chief Creative Officer, he will work closely with Shannon McGlothin – who was recently promoted to Executive Creative Director after serving nearly two years as the company's Group Creative Director – to provide creative leadership for the agency on work for both retainer and project-based clients.
"Omelet is a fierce contender in the agency business. They've got some impressive creative chops and strategic horsepower. But what I really love is their passion to try stuff, to innovate, and to have fun doing it. It's a great team of makers and doers, and I'm excited to see what we create next," said Holland.
Holland joins the company at its Culver City headquarters on September 21.
"Since the beginning, Omelet has always hired for the person, not just for the job," said Ryan Fey, Omelet's Co-Founder and Chief Brand Officer. "Grant was an immediate fit and we're confident that he'll be very influential in shaping Omelet's future and having a blast along the way."
About Omelet:
Omelet is a creative company that solves complex marketing problems for progressive partners, including AT&T, HBO, Microsoft, and Walmart. The company also has divisions – including Omelet Studio, Omelet To Go, and Omelet Brands – to create original brand programming, live interactive experiences, and original owned intellectual property.
http://www.omeletla.com
Contact:
Devin Desjarlais
Omelet Director of Communications
devin[dot]desjarlais[at]omeletla[dot]com
424-672-8606