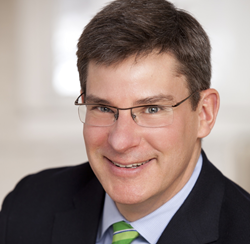 Burnsville, MN (PRWEB) September 21, 2015
Cashman Center presents "New Insights on Cancer Survivorship: What is Missing and What More Can Patients Do?" on Tuesday, October 13, 2015 from 7:00 - 9:00 PM at the Prince of Peace Community Room (13901 Fairview Drive, Burnsville MN).
The event will feature the prominent Integrative Physician, Author and Researcher, Dr. Gregory Plontnikoff and will include a panel discussion moderated by Kare 11 television reporter Jana Shortal.
This event will be open to the general public, and a limited number of tickets are available for advance purchase for $10 at http://www.picatic.com/cancerforum. The evening will feature stories, insights on cancer care, living with cancer. Dr. Plontnikoff will begin the evening with a presentation sharing the latest evidence-based research related to integrative cancer care. A panel discussion will follow discussing the challenges and needs related to cancer care in the Twin Cities.
Panelists include: Kelly Huegel – Cashman Center Community Outreach Director and Neuroen-docrine Cancer Caregiver; Heidi Mogush, Breast Cancer Survivor, Patient and Family Partner, Cancer Center Excellence Council, Hennepin County Medical Center; Deacon Jim Marschall – Coordinator of Pastoral Care Ministries, All Saints Catholic Church, Lakeville, MN; Barb Sabal, RN, BSN – Oncology Certified, Parish Nurse.
About Cashman Center
Cashman Center is a holistic health center for mind and body. It's a place designed to make you feel physically comfortable. A place that offers traditional mind therapies such as counseling and group therapy, but also offers alternative body therapies such as acupuncture and massage to alleviate the physical symptoms of stress. It's a place of healing and hope.
About Dr. Gregory Plontnikoff
Gregory A. Plontnikoff, MD, MTS, FACP, is a board-certified internist and pediatrician who has received national and international honors for his work in cross-cultural and integrative medicine.