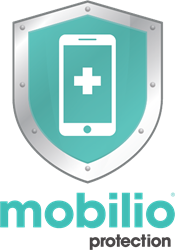 We're excited to work with Mobilio to help deliver their innovative prepaid and unique protection plan to our wireless dealer network and their end user consumers," said Bryan Zingg, epay President
Irvine, CA (PRWEB) September 18, 2015
Mobilio, LLC introduces Mobilio Protection, an innovative smartphone protection plan that provides independent wireless retailers the convenience of a low price prepaid protection plan covering new, refurbished and pre-owned devices distributed via the epay WebPOS distribution portal.
"We're proud to partner with epay to introduce the Mobilio Protection plan to tens of thousands of the highest volume independent wireless retailers across the country," said Rod Nakjavani, Mobilio, LLC CEO. "The addition of epay WebPOS distribution portal greatly broadens our reach into the wireless retail channel allowing our protection program to reach a greater number of prepaid customers."
"We're excited to work with Mobilio to help deliver their innovative prepaid and unique protection plan to our wireless dealer network and their end user consumers," said Bryan Zingg, epay President.
The Mobilio Protection program covers new, refurbished and pre-owned smartphone devices regardless of when they were purchased. Protection programs provided by wireless carriers and large retailers typically only cover new devices that were purchased in the past 30 days. Providing protection for pre-owned devices is an attractive product offering to the independent wireless retail channel because many of the devices that these retailers sell and service are certified refurbished or pre-owned.
The Mobilio Protection Plan is a prepaid PIN-based plan that allows retailers to use a process that they are already familiar with to sell a phone protection plan. Retailers simply select Mobilio Protection from WebPOS and print the prepaid PIN on a receipt containing the details of the plan with simple instructions for the consumer to follow and self-register. Registration happens either from their mobile device or from their home computer. The plan has simple pricing with a low one-time annual fee starting at $39.99.
About epay
epay, a Division of Euronet Worldwide, Inc. (NASDAQ: EEFT), is a global prepaid product processor and distribution network – enabling service providers to maximize the sales of their products and services. epay delivers innovative and tailored electronic payment, cash collection solutions including POS systems integration, a full settlement and reporting service and full marketing and distribution service support to its corporate customers.
The epay product portfolio includes prepaid mobile top-up, prepaid debit cards, e-wallets, gift cards, digital music and other content, lottery, bill payment and money transfer through its sister company Ria, and transport payment solutions including road tolls and public transport.
epay delivers these products through a worldwide network of approximately 308,000 retailer locations and 676,000 points of sale (POS) across a number of markets including Australia, Austria, Brazil, France, Germany, India, Ireland, Italy, New Zealand, Poland, Romania, Spain, Switzerland, the UK and the US. Visit http://www.epayworldwide.com or email prepaidsales@epayworldwide.com for more information.
About Mobilio
Since 2014, Mobilio has provided a platform to deliver a suite of value added services to Independent Wireless Dealers enabling them to more effectively compete in the prepaid wireless marketplace. Mobilio Protection is the latest product offering to channel partners covering new, refurbished or pre-owned devices. For more information, visit http://www.mobilionow.com.