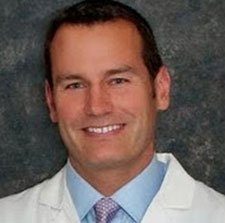 Waterford, CT (PRWEB) September 17, 2015
Dr. Craig Foisie recently attended Level 5 training at the LANAP® Training Continuum and is now qualified to perform advanced laser gum surgery on patients who require laser dentistry in Waterford, Old Saybrook and Madison, CT. During LANAP® Level 5 training, periodontists are provided essential knowledge about the benefits of increasing energy density during treatment for greater versatility, performance and adaptations. Now, both Dr. Foisie and his partner, Dr. Jim McAraw, are Level 5 trained.
Doctors Foisie & McAraw are now additionally qualified to offer laser gum surgery treatments to patients with gum disease, due to the extensive training provided at the Level 5 LANAP® protocol course. The completion of this challenging and enlightening program has allowed doctors Foisie & McAraw to be considered fellows in the Institute for Advanced Laser Dentistry. They have also received certificates in "LANAP Proficiency", and are qualified to utilize quartz fiber optics, in various diameters, while performing the LANAP® protocol.
Patients who want to ensure that they receive expert care in the field of laser dentistry in Waterford, Old Saybrook & Madison, CT can now be confidently assured that Dr. Foisie & McAraw have the experience necessary to provide improved clinical outcomes when utilizing the LANAP® protocol.
The LANAP® protocol is becoming a more preferred treatment option for patients who have gum disease. While previous, traditional methods required dental and periodontal professionals to remove inflamed gum tissue by hand with scalpels, the LANAP® protocol utilizes a beam of laser light to remove infected tissue in a more expedited and precise manner. Patients who receive this minimally-invasive treatment option do not need to be concerned about excessive bleeding or prolonged, painful recovery periods. Due to the laser's ability to seal off the treatment area following the removal of tissue infected with gum disease, patients who receive the LANAP® protocol no longer have to be inconvenienced with uncomfortable and unattractive stitches during the healing period.
All individuals with symptoms of gum disease are invited to receive laser gum surgery from doctors Foisie & McAraw, who are now highly trained in the use of the LANAP® protocol, as an effective form of laser dentistry in Waterford, Old Saybrook & Madison, CT. Patients are encouraged to call Dr. Foisie & McAraw's office to schedule a LANAP® protocol treatment appointment at their earliest convenience.
About the Doctors
Dr. James R. McAraw received his undergraduate degree from Washington and Jefferson College and his Doctorate of Dental Medicine from the University of Pittsburgh. After 2 years in the Air Force, Jim attended Boston University for periodontal training and founded River Valley Periodontics in 1974. Dr. Craig Foisie is a Diplomate of the International Congress of Oral Implantologists and the American Board of Periodontology. He received a bachelor's degree from Brown University and a dental degree from Boston University in 2003. He joined the practice after a ten-year career in the US Navy, during which he received a certificate in periodontology from the National Naval Medical Center. To learn more about the dental services available, please contact the doctors' office at (860) 388-4439 for the Old Saybrook office, (860) 444-0601 for the Waterford office or (203) 245-4429 for the Madison office. You can also visit their website at http://www.rivervalleyperio.com.