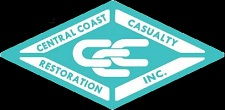 Mold damage caused by floods is a problem that more and more homeowners seem to face.
Paso Robles, Calif (PRWEB) December 11, 2015
This week, Central Coast Casualty and Restoration, Paso Robles mold damage specialists, has issued a report on how to deal with mold. When thinking of harmful household threats, mold often doesn't come to mind. However, mold damage caused by floods is a problem that more and more homeowners seem to face.
While consumers say that mold should be covered by insurance, insurance companies say that for providing a service unconventional to standard homeowners' insurance, prices would have to go up. However, mold is preventable.
1. Get the facts on mold. For many, the thought of a mold infestation is terrifying. However, to know how to fight something, one first must understand what it is and how it works. Mold is a fungi that occurs under moist, humid conditions and can produce harmful allergens and irritants.
2. Figure out which service to hire. Determining which mold damage remediation service to use can depend on a variety of factors. One thing to take into consideration is the scale of the infestation. A minuscule amount of mold in a shower is nothing to worry about, and will likely not require professional intervention. However, keep in mind that when dealing with mold, wear gloves, goggles, and a filter mask. When hiring professionals, be sure to hire someone trained in that type of cleanup.
3. Get the situation under control. Moisture control is the key to controlling mold. Before remediating anything, make sure the source of water is taken care of. If moisture is building up, act quickly to dry the affected area. If any water leaks are evident, patch them up immediately.
To read the report in it's entirety, visit their blog: http://cccrinc.com/blog/
Central Coast Casualty Restoration, Inc. is a group of certified experts in the restoration business. They offer water, fire, smoke, mold, and soot damage, as well as biohazard remediation and pack-out and content cleaning. Give them a call at (805) 466-5419.
Central Coast Casualty Restoration
8415 Morro Road
Atascadero, CA 93422
(805) 466-5419
Press release by San Luis Obispo media firm Access Publishing, 806 9th Street, #2D, Paso Robles, CA 93446 (805) 226-9890.