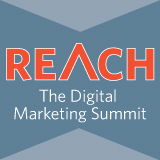 Interview opportunities will include leaders in the digital marketing industry: Brian Carter, Jaime Turner, Thomas Berry, and Francis Acunzo
Branford, Conn. (PRWEB) September 17, 2015
Acara Partners is extending an invitation to representatives of the media to attend and cover the REACH Digital Marketing Summit to be held at the Westin Times Square in Manhattan on September 19th and 20th, 2015. The Summit will commence at 9:00 A.M on Saturday morning, and over the course of two days the attendees will learn how to integrate strong digital marketing strategies to boost their medical aesthetic practices.
Interview opportunities will include Brian Carter—CEO of The Carter Group, bestselling author and prestigious keynote speaker; Jaime Turner—CEO of 60 Second Communications and CNN digital expert; Thomas Berry—Development Manager at Google and small business mogul; and Francis Acunzo—CEO of Acara Partners and pioneer within the medical aesthetic industry.
Representatives from the media should arrive at 9 A.M on both days in order to cover the entirety of the event. Press passes are limited, please respond as soon as possible. For further details, please contact Janine Wilson at jwilson(at)acarapartners(dot)com or visit http://reachdigitalsummit.com.
About Acara Partners
Francis and Colleen Acunzo are recognized pioneers in the medical aesthetics industry. Driven by their passion for success, this entrepreneurial husband-and-wife team applied their years of experience when they co-founded Acara Partners in 2003. Their dedication has established their firm as the industry's quintessential, comprehensive business advisory, marketing, advertising and digital agency.
Acara's team of experts integrates knowledge of strategic planning, digital marketing, web development, graphic design and social media management to drive growth, revenue and profits for their clients. With an impressive roster of over 165 current and past clients in major cities in most of the 50 states, as well as internationally, Acara Partners is known for helping to lead the impressive medical aesthetics industry growth spurt, as well their ability to double the revenue of many of the businesses they work with.
To learn more, please visit http://acarapartners.com
To find out more information about Reach Beyond Marketing, please visit http://reachbeyondmarketing.com