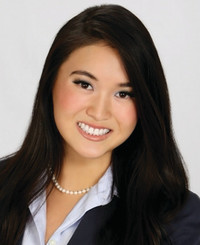 San Clemente, CA (PRWEB) September 18, 2015
Taylor Oda, a State Farm agent in San Clemente, California has just introduced a mobile app to her clients that will make it easier for them to view their policies, request information and better communicate with the agency. According to Oda, "the new app will be like having an agent with you at all times and I encourage all of my clients to download it immediately and use it often."
The app is the mobile "Pocket Agent" and it offers a variety of options for users who are State Farm customers. The app is available for different types of smart devices and gives users the ability to make and review claims, attain insurance quotes and receive roadside assistance. Users can even view their current insurance card. The app has many features that give users the ability to receive specific information like the nearest repair shop or gas station. Users can even use the camera on their phones to take pictures of accident damage and use them to file a claim directly from their device. Those who have used the app have also been impressed with the ability to view and review their existing policies and make changes.
"Pocket Agent" is now available to clients of Taylor Oda. Oda is a graduate of the University of Southern California and as a lifelong resident of Orange County, she understands the insurance needs of local residents. Her agency offers a variety of insurance packages including homeowners, renters, life, health, auto and business insurance.
More information is available at http://www.tayloroda.com. Existing and potential clients can contact Oda via the embedded form on the website or via phone at 949.429.5711. The Taylor Oda State Farm office is location on Camino Mira Costa in San Clemente and the agency has a presence on Facebook and LinkedIn.
###