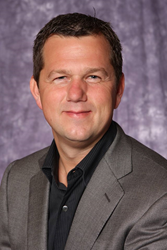 "Creating an authentic and unique program was the overarching goal." - Des Hague, Co-Founder Aegis Enterprises.
(PRWEB) September 23, 2015
Significant changes were made to improve fan experience at the newly renovated Sun Life Stadium, home of the Miami Dolphins. The $400 million total renovation budget included $7+ million for total food service modernization.
WC&A continues its 40 year old mission to deliver a one-of-a-kind experience that brings to life the food, style, and passion of the Miami Area. WC&A has upgraded and retrofitted a majority of the concession spaces (with new food branding concepts) and various new Club dining/bar spaces were added, providing fans with an unparalleled stadium-dining hospitality experience.
"Our team was thrilled to work with the Dolphins organization and we are delighted to have the opportunity to create something unique for the fans! This was a very special assignment where our goal was to make a renovation end up with gorgeous curb appeal like a new build." stated Des Hague, Co-Founder of Aegis Enterprises and Partner of WC&A.
Of the many hospitality enhancements, the fans will be able to taste culinary creations like various types of sushi, cuban sandwiches, empanadas, kosher pastrami and roast beef sandwiches, lobster rolls and grilled crab sandwiches, Bokamer's signature wings and spinach dip, BBQ Dogs and sloppy joe with fries.
"The goal was to create an authentic and local experience," said Hague.
WC&A also upgraded and retrofitted the majority of the beer dispensing systems: http://feastpb.blog.palmbeachpost.com/2015/08/27/see-which-local-craft-beers-now-available-at-renovated-dolphins-stadium/
Two new taprooms, serving 16 varieties of Florida craft beer on tap and 15 others in bottles and cans are available for the fan's tasting pleasure.
"The project was an amazing design collaboration between the Dolphins, Centerplate, Hunt, HOK, Rockwell and WCA," said Steve Young, WC&A Partner and Director of Design. "It took a real concerted and synergistic team of the best in the business to pull this project off in 12 months. We were also very fortunate to have a detail driven Food Service Equipment Contractor, Stafford Smith, to get the project into the "end zone" by opening day."
The renovated Sun Life Stadium will toast the team's home opener facing Buffalo Bills on Sept. 27.
About WC&A, Inc.:
William Caruso & Associates, Inc. specializes in commercial food/beverage and laundry facilities planning and design services. Headquartered in Denver with offices in Athens, Berlin, Duesseldorf, Philadelphia, San Francisco and Scottsdale, WC&A has completed over 2,400 projects in 22 countries, an unmatched record in a very specialized industry. WC&A's diverse project portfolio includes completed food and laundry service facilities for hotels, universities, schools, correctional systems, hospitals, corporate headquarters, convention centers, stadiums, arenas, and others.
For more information about WC&A: http://www.wcarusoassoc.com
Contact: Renate Siekmann
William Caruso & Associates, Inc.
8055 East Tufts Avenue, Suite 1320, Denver, CO 80237
Phone: 303.649.1600 x211
Email: rsiekmann(at)wcarusoassoc(dot)com
About Des Hague
A renowned executive with over twenty-five years of leading global public and private companies, Des Hague has established himself as an innovative thinker in the international business world. His forward-thinking approach pushes companies toward sustainable growth, granting them a position as resilient competitors within their respective industries. Hague most recently was the CEO and President of Centerplate, Inc, the largest event hospitality firm in North America. source: http://deshague.com . Hague also serves on the boards of DVETelepresence, PING HD, WC&A, Inc, and the Stamford Youth Foundation along with advising on several start-up ventures.
Along with his professional projects, Des Hague contributes significant amounts of time and energy to non-profit charitable work. Hague has helped raise more than $100 million over the past few years for many non-profits, including the Stamford Youth Foundation, a local organization offering multiple after-school programs for young people, and The Journey Home, a Baltimore-based Foundation fighting homelessness. Hague views AEGIS, LLC. as a perfect blending of business and philanthropic activities.
For more about Des Hague, visit: http://deshague.com
Des Hague - LinkedIn : https://www.linkedin.com/in/deshague
Contact:
DesHague.com
EMail: deshague(at)aegisenterprisesllc(dot)com