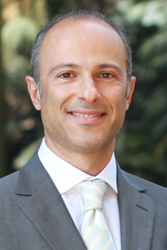 "This new microgel is promising. If effective, it could revolutionize treatment and survival rates for bladder cancer patients worldwide," said Dr. Kia Michel
Los Angeles, CA (PRWEB) September 21, 2015
According to a report from the University of Reading in the United Kingdom published on August, 6, 2015, researchers have developed a more advanced method of treating bladder cancer using a microgel that is at least eight times 'sticker' than traditional microgels, which are used to keep cancer fighting drugs in the bladder more efficiently. One of the main hurdles when treating bladder cancer is that even though certain medications, such as doxorubicin, are effective, when injected into the bladder, much of the drug is washed out with urine, reducing the efficacy of the drug over a long period of time.
Experienced urologist Dr. Kia Michel has extensive experience diagnosing and treating urological conditions, including bladder cancer, using the most advanced techniques available. Dr. Michel and the urology team at Comprehensive Urology have witnessed the tragic impact that bladder cancer can have on patients and their families and have dedicated their careers to fighting the disease.
"Bladder cancer affects nearly 60,000 people each year in the United States alone," said Dr. Michel, "and yet there haven't been many vast improvements in bladder cancer treatments. This new microgel is promising. If effective, it could revolutionize treatment and survival rates for bladder cancer patients worldwide."
While still in the early stages of development, the extra sticky microgel is made of -SH chemical materials that are able to stick to mucosal membranes in the bladder, reducing the chance of washout when the patient urinates. The -SH chemical material is combined with chemotherapeutic medication that can be administered via catheter.
"Chemotherapy is just one of the methods used to treat bladder cancer and is often used before and after surgery to ensure that the disease is completely eliminated," added Dr. Michel. "If the microgel improves the efficacy of chemotherapy, it could help prevent bladder cancer from progressing to the point where surgical removal of the bladder is necessary."
Kia Michel M.D. earned his medical degree at the University of Washington School of Medicine and completed his residency at UCLA. He has also been recognized as a National Pfizer Scholar. As one of the founding members of the reputable Comprehensive Urology Medical Group, located in the Cedars-Sinai Medical Towers in Los Angeles, California, Dr. Michel treats a host of urologic diseases. One of the few urologists who is both an acclaimed cancer and robotic surgeon, Dr. Michel is a compassionate doctor who has dedicated his career to providing state-of-the-art care for his patients with a warm, nurturing touch.
Comprehensive Urology is a renowned urological practice in Los Angeles that provides state of the art urological care in a personalized and compassionate environment. The physicians at Comprehensive Urology are board-certified urologists with specialty training in a number of different aspects of urology and provide tailored care for their patients with outstanding results. Call them today at (310) 278-8330 or visit their website: http://www.comprehensive-urology.com/.