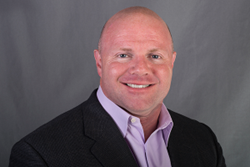 "We're also dedicating a range of services designed specifically to treat patients suffering from lipomas and other growths on the hands, wrists, and fingers," said Dr. Fitzmaurice
Phoenix, AZ (PRWEB) September 21, 2015
Although typically benign and not as commonly known as carpal tunnel syndrome and tenosynovitis (trigger finger), lipomas and other lumps and masses of the hands, wrists, and fingers can often lead to pain, discomfort, and even problems with movement and mobility in many cases. As with any localized condition or injury, obtaining treatment from a specialist with the appropriate diagnostic and treatment experience is the most important step.
"The Fitzmaurice Hand Institute is unique in that we are the only facility in Arizona offering urgent care exclusively for hand trauma and injuries," said Dr. Fitzmaurice, the founder of the center and developer of the patent pending EndoTech system for minimally invasive treatment for a range of hand and nerve injuries. "Along those lines, we're also dedicating a range of services designed specifically to treat patients suffering from lipomas and other growths on the hands, wrists, and fingers," added Dr. Fitzmaurice.
Lipomas are made up of fatty deposits just below the skin. While usually benign, they can grow rather large and interfere with movement of the hands and fingers, in which case they may require surgical removal.
Other hand tumors and masses treated by Dr. Fitzmaurice and his team include:

Ganglion cysts
Fibromas
Neuromas
Giant cell tumors
"While usually not serious, they can require specialized treatment to ensure that they are removed properly when necessary, without trauma that can potentially injure or compromise surrounding nerves and tissue," added Dr. Fitzmaurice.
For Dr. Michael Fitzmaurice, this is an all-encompassing principle that guides everything he does in the office and in the operating room. It also is the guiding premise behind our unique level of compassion, commitment and service. And it's the very heart of his approach to your fastest, most complete relief and return to full function — the minimally invasive approach.
Dr. Michael Fitzmaurice is a board-certified surgeon with certification in both Hand and Reconstructive Microsurgery. Dr. Fitzmaurice has performed thousands of surgical procedures with an endoscopic carpal tunnel success rate of greater than 99%. He specializes in minimally-invasive, endoscopic nerve procedures for carpal tunnel, trigger finger, tennis elbow and thumb arthritis. Dr. Fitzmaurice developed the patented EndoTech® surgical instrumentation system, and is one of the most sought after hand surgeons in the country. Visit http://www.fitzhand.com/ for more.