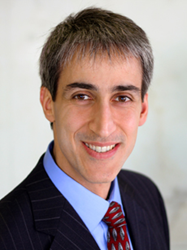 "Before dashing to the drug store for aspirin, people should first consult their doctors. They need to speak with a health care provider who knows their medical history to assess the benefits and risks," said Dr. Shahab Mehdizadeh
Beverly Hills, CA (PRWEB) September 21, 2015
Aspirin's use in cancer prevention continues to attract attention in the medical community. A recent 2015 study issued by Harvard's School of Public Health discussed aspirin's significant role in reducing risk of gastrointestinal cancer by 20 percent. La Peer colorectal specialists Dr. Shahab Mehdizadeh and Dr. Arash Ari Nowain, co-directors of the Colonoscopy Center of Excellence, comment that daily doses of aspirin should not replace a colonoscopy.
"While there has been a lot of research and indicators about the beneficial effects of aspirin," said Dr. Mehdizadeh, "there has yet to be a conclusive decision. Before dashing to the drug store for aspirin, people should first consult their doctors. They need to speak with a health care provider who knows their medical history to assess the benefits and risks."
While the study was presented in Philadelphia in late spring at an American Association for Cancer Research conference, researchers announced the conclusions are preliminary pending publication in a peer-reviewed journal. Additionally, more research is required to evaluate the best dosage level and duration of use for aspirin in cancer prevention.
"For now, aspirin use could be considered as a supplement to regular colonoscopy screening," added Dr. Nowain. "Colonoscopy screening remains the most effective method for colon cancer prevention."
A number of studies have been released in the past couple years discussing aspirin's role in cancer prevention. Among these was a study published in the Annals of Oncology last April that presented a comprehensive review of clinical trials and research. The study, led by Jack Cuzick, MD, cited findings that aspirin can reduce the risk of colon, esophageal, and stomach cancers by approximately 35 percent.
"The importance of research like this is not missed by the news media," added Dr. Mehdizadeh. "CBS News aired a story on the topic of aspirin and cancer prevention. Not only do these stories reinforce the importance of cancer screenings, it gets our patients, and the public, asking doctors about cancer prevention."
La Peer Health Systems is an outpatient surgery center in Beverly Hills offering excellent patient care combined with the most medically advanced treatments possible. La Peer was founded by doctors and consists of 50 world-renowned physicians focused in 14 specialties providing comprehensive medical treatment. Patients are taken from consultation to diagnosis, treatment, and surgery followed up by aftercare. Medical specialties include orthopedics & sports medicine, plastics & reconstructive surgery, gynecology, spine surgery, interventional cardiology, bariatric surgery, thoracic surgery,gastroenterology, head & neck surgery, colorectal & general surgery, podiatry, ophthalmology, pain management, and anesthesiology. La Peer is an outpatient alternative to a large hospital offering extremely personal care in a controlled, safe, and comfortable environment.
To learn more about La Peer Health Systems, visit http://www.lapeerhealth.com.