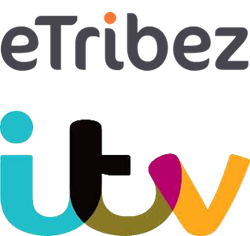 We are pleased to renew our contract with eTribez, following a successful two years on some of our highest profile series. We very much look forward to continuing to work with eTribez on many levels. - Martyn Suker, Head of Product Innovation, ITV Studios
(PRWEB) September 24, 2015
eTribez, the world's leading provider of digital solutions for the entertainment industry, is pleased to announce our renewed agreement with ITV Studios UK. The eTribez Casting Platform already successfully supports 15 shows affiliated with ITV UK – including The Chase, Saturday Night Takeaway, Surprise Surprise, and others. Our renewed agreement with ITV will help expand our work on these shows, increase the use of eTribez Casting as a valuable and important system for ITV, and create opportunities for additional ventures together in the future.
eTribez creates and develops unique monetization and revenue-generating opportunities for broadcast networks and TV production companies around the world. eTribez' Casting Platform creates a large database that an entire operation can use, and is a cost-efficient way for producers and broadcasters to manage TV production and increase candidate participation and registration. With eTribez Casting, producers and broadcasters can take advantage of advanced production capabilities including candidate tracking, logistics management, pre-production management, and more. eTribez Casting offers the ability to save valuable time and human resources, generate increased profits, and improve casting campaign results for production.
"We are proud that ITV Studios UK has chosen to continue working with our Casting platform, a world-leading platform powering more than 80 shows in 12 territories - including shows such as America's Got Talent, The Chase UK, Surprise Surprise, The Island, and many more. We see our strategic relationship with ITV Studios UK as a long-term partnership that will power more shows, and use more of eTribez' digital solutions, " says Eli Abayan, CEO and Co-Founder, eTribez
About eTribez
eTribez is the industry leader in digital audience engagement and TV production management technology. We empower broadcast networks and production companies with the ability to streamline production, generate new revenue streams, and strengthen viewer loyalty. eTribez' cutting-edge technology provides market players with a comprehensive suite of solutions to operate the most successful and efficient production processes in the entertainment industry.
About ITV UK
ITV is an integrated producer and broadcaster, operating the largest commercial family of channels in the UK. ITV Studios is the Group's international content business. It is the largest commercial production company in the UK and produces programming for ITV's own channels and for other broadcasters in the UK such as the BBC, Channel 4, and Sky. ITV Studios also operates in five international locations: the US, Australia, Germany, France, and the Nordics, producing content for local broadcasters in all of these regions. ITV Studios also makes, distributes, and sells over 40,000 hours a year of high quality television content around the globe.