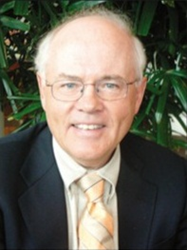 "The biggest job-creating new industries of the last 60 years - semiconductors (consumer electronics), PCs, software, biotech, mobile telephony, and Internet e-commerce - were all launched and grew strong on the basis of patented inventions."
Bonita Springs, FL (PRWEB) September 22, 2015
Forbes has tapped ipCreate chairman Marshall Phelps to write a monthly column on "innovation strategy" for its online publication read by 38 million business readers every month. His latest column, entitled "Do Patents Really Promote Innovation: A Response to the Economist," challenged the venerable British publication The Economist's claim that patents inhibit innovation.
Mr. Phelps gained wide acclaim as the former chief of both IBM's and Microsoft's global intellectual property operations — the only person to ever hold such a position at two of the world's largest technology companies. Today, as chairman of the innovation-on-demand company ipCreate, he works with global technology leaders like Philips and Sony to help them forecast through quality research, the direction of disruptive innovation in fast-growing new product markets like wearable computing, autonomous vehicles, and 3D printing — and then create foundational patented inventions at the chokepoints of looming market change.
In his latest column, Phelps offered both economic research and real-world examples to demonstrate that despite the extortionist activities of trolls, the patent system still promotes innovation, knowledge sharing, and economic growth. As he noted, "The biggest job-creating new industries of the last 60 years — semiconductors (consumer electronics), PCs, software, biotech, mobile telephony, and Internet e-commerce — were all launched and grew strong on the basis of patented inventions."
In his monthly Forbes column, Phelps writes about the challenges business leaders face in designing and implementing innovation-based growth strategies. His inaugural article, "Can Big Tech Regain Its Innovation Mojo?" urged companies to rebuild their innovation capacity despite activist investor pressure to cut R&D and an innovation slowdown in the tech industry.
About ipCreate:
ipCreate partners with global technology companies such as Philips and Sony to create foundational patented inventions in disruptive new markets such as wearable computing, autonomous vehicles and 3D printing that fall outside their traditional areas of R&D expertise. ipCreate and its subsidiary, crowdsourced patent research firm Article One Partners, landscape an emerging new market for value first. Then they employ their proprietary tools and processes to rapidly create disruptive inventions at key chokepoints of market change. More information about ipCreate can be found at http://www.ipcreateinc.com.