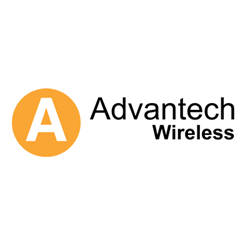 London, UK (PRWEB) September 18, 2015
Advantech Wireless, a global leader for Satellite broadband communications solutions has been recognized as VSAT Manufacturer of the Year at the Gala event held during the VSAT Global Conference 2015 in London.
The VSAT Global Conference is the annual meeting place for the major decision makers from across the industry to focus on key issues, discuss the latest industry developments and identify opportunities across the globe. The VSAT Industry Awards celebrate the companies and individuals working to drive innovation and accelerate the pace of achievement in the VSAT industry.
The VSAT Manufacturer of the Year award was open to all companies manufacturing products for VSAT service providers, satellite operators and end users. The awards entrants must demonstrate technical innovation and evidence of how their products have helped enable next generation services and applications.
The judging panel included David Hartshorn, Secretary General of GVF; Robert Bell, Executive Director of the Society of Satellite Professionals International (SSPI); Christopher Baugh, President, Northern Sky Research; Virgil Labrador, Editor-in-Chief, Satellite Markets and Research, and Elisabeth Tweedie, Founder & President of Definitive Direction.
David Gelerman, Advantech Wireless' President & CEO stated, "Thank you to the judges for recognizing our innovative work over all these years. We are extremely proud that the VSAT market is now adopting our ASAT-II technology, which switches dynamically between 3 waveforms to always deliver the best performance at lowest cost."
About Advantech Wireless
Reliable and secure communication is essential to global productivity, commerce and security. Advantech Wireless makes it possible by designing smarter solutions to help people connect and businesses succeed. With our customized approach, award-winning R&D and innovative engineering, we provide the industry's most advanced technologies, with the most economical total cost of ownership. We empower our clients to achieve excellence in communication, while experiencing reduced CAPEX and OPEX overall. Ultimately, our uncompromising quality and bolder thinking enable us to provide clients around the globe with smarter terrestrial and satellite communication solutions.