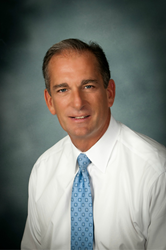 Janet Yellen knew that as long as long-term interest rates were being held down by the situation in Europe, there was no way she could raise short-term rates without flattening out the yield curve. And a flat yield curve is not good for the economy.
Fort Lauderdale, FL (PRWEB) September 18, 2015
Will she or won't she? Federal Reserve Chairman Janet Yellen finally answered the most debated question in the financial world on Thursday (Sept. 17) when she and the Fed voted to keep short-term interest rates at record, near-zero levels. The decision came as no surprise to leading market analyst, CFA and Sound Income Strategies founder David Scranton, who has argued for months that the Fed couldn't impose a rate hike without panicking Wall Street and further hampering the country's already painfully sluggish economic recovery. In a statement Thursday, Scranton said the Fed's decision lends further evidence to his belief that permanently low interest rates may be part of the U.S. economy's "new normal."
Scranton began mounting his argument early in the year, explaining in guest appearances on Fox Business and CNBC that he believed the developing economic situation in Europe would ultimately "handcuff" or severely hinder the Fed's ability to raise short-term rates anytime in 2015.
Though long-term interest rates in the U.S. were expected to start rising again after quantitative easing ended last October, a sudden downturn in the global economy created a "leveling" effect that held our 10-year Treasury rate down near 2%. Once in place, Scranton predicted this leveling effect would continue (which it has), creating a situation that made it nearly impossible for the Fed to raise short-term rates without potentially crippling economic growth by flattening the yield curve.
"Janet Yellen knew that as long as long-term interest rates were being held down by the situation in Europe, there was no way she could raise short-term rates without flattening out the yield curve," Scranton said. "And a flat yield curve is not good for the economy at all."
Scranton began talking about the Fed's yield curve dilemma as far back as February in an appearance on CNBC, and mentioned it again during a guest spot on the network's Closing Bell in July. He also explained the dilemma in detail in his July newsletter to clients:
"Banks depend on the yield curve to make loans," Scranton wrote. "They pay interest to depositors based on short-term rates and collect interest from borrowers based on long-term rates. Therefore, they need long-term rates to be higher in order to make lending money worth their while. So as long as the Europe effect holds down our long-term rates, it appears the Fed can't raise short-term rates by much, or at all, without further hampering the economy's post-QE recovery, which is fragile enough already."
Scranton has further made the case that U.S. interest rates overall could remain at their current low levels indefinitely, citing Japan as an example of a country that has been in a low-interest rate environment for over 20 years. He said that's an important consideration for investors who may have heard talk about the inevitable "bursting of the bond bubble" – meaning the idea that bond values are destined to go down because interest rates eventually have to go up. That may have been true in the past, Scranton said, but it isn't necessarily true today, as further evidenced by the Fed's latest non-action.
"I think the bottom line is that we've entered an age when a lot of old notions about saving and investing, and even about how the economy and the markets are supposed to work, no longer apply," Scranton said. "Americans who rely on old rules and outdated textbooks to build their retirement plans don't stand a chance. The risks have never been greater, and professional guidance has never been more important."
An industry leader for over 20 years, Scranton launched his newest company, Sound Income Strategies, as a direct result of his belief that today's generation of retirees and near-retirees need to look at financial planning in an entirely new way: focusing on dependable income, secure principal and reasonable growth – in that order.
"If you're 46 or over, you're part of what we call 'The Income Generation,'" Scranton said. "That means you really need to make a paradigm shift in the way you think about saving for retirement: to go from a 401k-mindset to an income-mindset, and realize that your real financial and life goals are best achieved through income-based strategies that can work regardless of market conditions."
________________
With over 25-years of experience in the financial services industry, David J. Scranton (CLU, ChFC, CFP®, CFA, MSFS) is one of America's most successful and visionary independent financial advisors. In addition to running his own advisory practice, Scranton Financial Group in Connecticut, Scranton is founder and president of New York-based Sound Income Strategies, a Registered Investment Advisory firm specializing in the active management of individual fixed-income securities. Scranton is also founder and president of Florida-based Advisors' Academy, a prestigious training and marketing organization for elite financial advisors nationwide who specialize in helping clients create "defensive," income-generating savings and investment plans. Scranton adopted his unique business model after his research into market history enabled him to foresee—and protect his clients from—the 2000-2003 market crash. A highly sought-after market expert who frequently shares his insights on CNBC, Fox Business and other outlets, Scranton is author of the acclaimed book "Stop the Financial Insanity," which details his eye-opening research into stock market history.
Sound Income Strategies, LLC is a registered investment advisor. Information presented is for educational purposes only and does not intend to make an offer or solicitation for the sale or purchase of any specific securities, investments, or investment strategies. Investments involve risk and unless otherwise stated, are not guaranteed. Be sure to first consult with a qualified financial advisor or tax professional about your specific financial situation before implementing any strategy discussed herein.