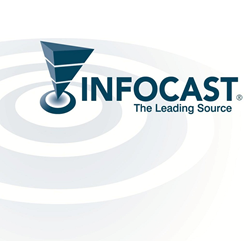 Woodland Hills, CA (PRWEB) September 21, 2015
Widely recognized as the Best-Value Distributed Solar Conference in the Industry, Infocast is proud to announce the return of the Distributed Solar Summit West 2015 in San Diego this November 16-18, 2015 at the Rancho Bernardo Inn. The event will focus on the State of the Distributed Solar Industry, the 2016 Debt Market Outlook, the impact of Yieldcos, and the future of Solar + Storage Business Models.
Thanks to innovative financial structures, sales channels, evolving business models, and new partnership alliances, the distributed solar sector continues to gather steam. Solar installations have risen by 31% in 2015 with the majority of the growth coming from distributed solar. The evolution of the distributed solar industry is accelerating and many companies are accessing lower cost capital thanks to PACE financing, securitization, and yieldcos.
Despite the large number of investors looking for opportunities and the new business models introduced into the market, significant challenges remain in the form of tax equities and the impending ITC step down which threatens project pipeline growth.
Infocast's Distributed Solar Summit West 2015 will address the challenges industry players face with the impending ITC step down and will explore the emerging markets from around the globe. The summit will bring together solar project developers, integrators, investors, lenders, panel suppliers, utilities, regulators, contractors, installers, and even more industry players to explore the impacts of the latest financial innovations and the strategies and business models that will lead to success.
For more information, to register, or to join as a sponsor, contact Infocast at 818-888-4444 or visit the event website at infocastinc.com/distributed-solar-west.
About Infocast
For over 25 years, Infocast has produced the highest quality events, tailored to the needs of the industries we serve. We intensively research the marketplace, pulling from an extensive network of experts to give you the information and connections to succeed.