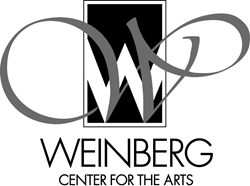 Frederick, Maryland (PRWEB) September 19, 2015
It's party time at the Weinberg Center for the Arts as the 2015-2016 season kicks off with a pay-what-you-want Tivoli Discovery Series performance. "An uplifting, raw, soulful, and timeless mini-masterpiece," (Popdose) Gedeon Luke and The People will take the stage on Thursday, October 1 at 7:30pm.
"Gedeon Luke and The People is the perfect band to start off the Tivoli Discovery Series this season," said Executive Theater Manager John Healey. "I saw them in New York City last January, and the crowd was on their feet dancing within the first 30 seconds -- you can't help moving to the beat."
Hailing from the streets of Memphis and weaned on traditional gospel, Gedeon Luke crashes through the boundaries of music to bring love, peace, and soul to the world. Fighting through childhood poverty and rejecting the gang violence and drug abuse that surrounded him, Luke looked to music, family and faith as his beacon from a young age. His first full-length collection of music, "Live Free and Love," featuring his band, The People, is a collage of 11 songs reflecting the unbridled passion of a modern-day preacher, sharing the gospel of love.
Highlighting emerging artists of varying genres, the Tivoli Discovery Series is pay-what-you-want with a suggested donation of $10. Tickets may be reserved in advance at WeinbergCenter.org, by calling 301.600.2828, or in person at 20 West Patrick Street. Tickets will also be available day-of at the door.
New this season, the Tivoli Discovery Series will be at the forefront of the Weinberg Center's Shop Frederick app challenges. Launched earlier this year by the Downtown Frederick Partnership, the iOS and Android-compatible mobile app encourages loyalty among patrons of local businesses, restaurants, and event venues. Weinberg Center patrons who attend a Tivoli Discovery Series performance and check in by "tapping" will attend their next Tivoli Discovery Series performance for free.
The remainder of this year's Tivoli Discovery Series lineup includes The Bria Skonberg Quintet, Mandolin Orange, The Bumper Jacksons, and We're About 9. A complete listing of artists and performers scheduled for the 2015-2016 season can be found at WeinbergCenter.org.
ABOUT THE WEINBERG CENTER FOR THE ARTS
The Weinberg Center for the Arts is one of the region's premier performing arts presenters, offering film, music, dance, theater, and family-focused programming. Located in the historic Tivoli movie theater in downtown Frederick, Md., the Weinberg Center strives to ensure that the arts remain accessible and affordable to local and regional audiences alike. Weinberg Center events are made possible with major support from the City of Frederick, the Maryland State Arts Council, Mount St. Mary's University, Plamondon Hospitality Partners, and other corporate and individual donors.
Photos available upon request.