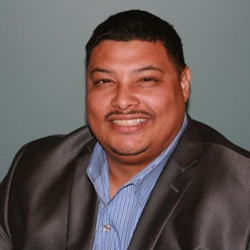 "ATADATA is delighted to be invited by Arrow ECS to present at IBM Systems Technical University. We appreciate the opportunity to show the IBM community our ATAmotion automated migration module, with its specific enhancements for AIX." Charles Wright, CEO
Atlanta, GA (PRWEB) September 30, 2015
ATADATA™ LLC., developer of industry leading workload portability automation for the enterprise, will be featuring one of its core technologies, the ATAmotion™ automated workload migration module, at IBM Systems Technical University at the Hilton, Orlando, Florida on October 6th. ATADATA's CEO, founder and Chief Technology Officer will be giving a presentation on the enhanced and proprietary capabilities ATAmotion offers for AIX cloning and LPAR provisioning.
Charles Wright, was invited by James Morrison, Cloud Practice Leader and Business Manager at Arrow ECS, to present at this year's technical university.
ATADATA is an IBM Power Systems Software Business Partner and has received technical validation for its ATAmotion module that delivers automated live AIX workload migrations across data centers. ATAmotion is currently the only automation technology on the market that offers automated workload migrations between AIX frames and data centers without shared storage or other software pre-requisites.
ATAmotion capabilities for AIX include:

AIX Migration supported across WAN to different frames
LPAR migrations to another frame/data center
LPAR resizing during migration
Physical to virtual LPAR live conversions
WPAR micro-partition migration support
Integration for clone & sync for multiple storage architectures:
About ATADATA, LLC
ATADATA (http://www.atadata.com) is a company founded by seasoned technologists with a mission to simplify complexities in enterprise IT and cloud transformation through workload portability automation. ATADATA develops automated technology for IT discovery, live workload migrations, database availability, and OS upgrades. Without agents, downtime, and having native encryption to ensure the highest levels of data security, ATADATA dramatically reduces costs, complexities and timelines associated with traditional transformation processes, enabling partners to quickly, easily and cost-effectively deliver the benefits of their IT and cloud managed service offerings to enterprise customers.
###
ATADATA, ATAvision, ATAmotion, ATAtransform, ATAmirror are trademarks or registered trademarks of ATADATA, LLC. All other trademarks are the property of their respective owners and the use of the word "partner" or "partnership" does not imply a legal partnership relationship between ATADATA and any other company. For further information visit: http://www.atadata.com.