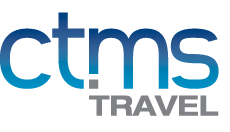 We have been working very closely with the New York Islanders over the past three years to develop a comprehensive travel program, designed with the needs of the team in mind."
Toronto, ON & Brooklyn, NY (PRWEB) September 23, 2015
Corporate Travel Management Solutions (ctms) and the New York Islanders Hockey Club announce the continuation of their business travel partnership into the 2018 NHL season. Coming off a stellar season, the momentum continues into 2015 as the Islanders move into their new home at Barclays Center bringing ctms along for the ride.
"We are excited to continue this partnership and look forward to providing the level of quality and care the Islanders have come to expect, "said Tom Osovitzki, Chief Executive Officer of ctms Travel. "We have been working very closely with the New York Islanders over the past three years to develop a comprehensive travel program, designed with the needs of the team in mind."
This sponsorship will be effective the beginning of the 2015 NHL season and extends throughout the 2018 season. As a component of the renewed agreement, ctms handles the travel arrangements for Islanders players, staff and scouts.
"ctms has been a travel sponsor of the New York Islanders for more than three years, and we are proud to extend that relationship for the team's inaugural season in Brooklyn," said Michael Zavodsky, Executive Vice President, Global Partnerships, Barclays Center.
For more information regarding this renewed agreement, contact ctms at 1-800-866-359-2867 or via email info(at)ctmstravel(dot)com
About Corporate Travel Management Solutions
Corporate Travel Management Solutions (ctms) is an award winning business travel and event management company. Ranked number 231 on the 27th annual PROFIT 500, the definitive ranking of Canada's Fastest-Growing Companies, ctms offers a comprehensive range of integrated travel management services providing clients with the technology and service to manage their business travel with maximum efficiency. For more information, visit http://www.ctmstravel.com.
Media Contact
Michelle Harris
Director of Marketing
905-738-2718
michelle(dot)harris(at)ctmstravel(dot)com
http://www.ctmstravel.com