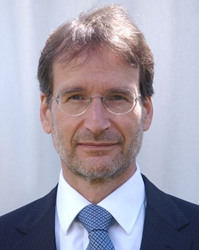 KNOXVILLE, Tenn. (PRWEB) September 21, 2015
Softing Inc. is pleased to announce that Simon Harrison, general manager of Softing's cable certifier operations, is presenting at the 2015 BICSI Fall Conference and Exhibition being held at the Mandalay Bay Hotel & Convention Center in Las Vegas on September 20-24.
Simon Harrison's presentation on "Testing Category 8 Cable" is scheduled for Wednesday, September 23rd 2015 at 3 p.m.
His presentation will cover the forthcoming requirements for Category 8 testing, including the upper frequency for testing and tester-accuracy requirements.
Simon Harrison has more than 25 years' experience in digital networking technology. His early career was as a hardware and software engineer developing distributed computing platforms and networked audio systems for professional recording studios and live sound production. During this time he worked for American, European and Japanese companies including Telex Communications, Bosch and Sony. Prior to joining Softing, Harrison worked for IDEAL INDUSTRIES, where he was responsible for R&D and manufacturing of all IDEAL's data network field testers. He now heads up Softing's cable certifier team, creators of the WireXpert family of products, based in Singapore.
See us also at: http://bicsifall.vporoom.com/Softing
About Softing
As of January 1, 2015 Softing Inc. is the North American business unit of Softing AG.
Softing AG is a leading global provider of products for Industrial Automation and for Automotive Electronics. For over 30 years, the core business of Softing Industrial Automation has been industrial data communication.
Softing acquired Psiber Data GmbH in January of 2014. Psiber's cable testing products will be rebranded as Softing and sold through Softing channels. To find out more about our cable testing business, please visit http://itnetworks.softing.com.
###