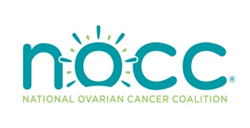 Dallas, TX (PRWEB) September 19, 2015
National Ovarian Cancer Coalition has teamed up with singer-songwriter, and ovarian cancer Survivor, Patricia Bahia, to Break the Silence on Ovarian Cancer®. "Why We Walk," written by Bahia and produced by Jon Hayes, was released digitally by DreamSongs Records earlier this month, which is "National Ovarian Cancer Awareness Month," to help raise awareness about the signs and symptoms of ovarian cancer. The song, inspired by her own journey, is set at a walking pace, and is being featured at several NOCC Run/Walk events this month and throughout the year. For more information about Patricia Bahia, click here.
Ovarian cancer, termed "the silent killer," continues to be the deadliest of all gynecologic cancers. According to the American Cancer Society, a woman's risk of getting ovarian cancer in her lifetime is approximately 1 in 75. This year it is estimated that approximately 22,000 women will receive a new diagnosis of ovarian cancer, and 14,000 will die. There is no test for the disease, and the symptoms are vague. As a result, the diagnosis of ovarian cancer most often occurs in later stages of the disease, when the prognosis is poor.
However, if diagnosed early, ovarian cancer is treatable. The key to early diagnosis is awareness. It is imperative, that the signs and symptoms of ovarian cancer are recognized and considered, not only by women, but by their loved ones, as well as healthcare providers.
Common symptoms of ovarian cancer include bloating or sudden weight gain, abdominal pain, difficulty eating or feeling full quickly, and feeling the need to urinate urgently or often. It is recommended that a woman who experiences symptoms that persist for more than two weeks see her doctor, and a gynecologic oncologist if ovarian cancer is suspected.
With national scope, the NOCC has been working hard, through its more than 20 chapters across the country, to raise awareness and promote education about ovarian cancer, improve the quality of life for Survivors, and fund ovarian cancer research. For information about an NOCC Run/Walk near you, please follow this link.
###
About The National Ovarian Cancer Coalition
For nearly 25 years, the National Ovarian Cancer Coalition has been committed to raising awareness, promoting education, and funding research in support of women, families, and communities touched by ovarian cancer. NOCC is well-established as an important national advocate for patients and families struggling with ovarian cancer. NOCC remains steadfast in its Mission "to save lives by fighting tirelessly to prevent and cure ovarian cancer, and to improve the quality of life for survivors." For more information, please visit http://www.ovarian.org and follow NOCC on Facebook, Twitter, Instagram, Pinterest, and YouTube.