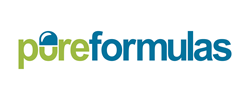 We are proud to join a prestigious group of major e-retailers currently using the shoppable content approach. -Daniel Moure, PureFormulas CMO
Miami, FL (PRWEB) September 21, 2015
Customers who follow PureFormulas' Instagram account can now shop for products they like on the health supplement e-retailer's Instagram gallery.
In addition to health and sports supplements, PureFormulas' Instagram gallery features recipes using natural homeopathic alternatives, as well as organic and gluten-free products. By clicking on the link in PureFormulas' Instagram profile, customers will quickly find and purchase all products featured.
"We are proud to join a prestigious group of major e-retailers currently using the shoppable content approach," said PureFormulas CMO Daniel Moure. "Our customers can now be linked directly to products they have liked from our Instagram gallery, allowing them to securely shop for products they want on the spot."
PureFormulas has teamed up with Offerpop to enable its shoppable social media experience. See it at http://shop.offerpop.com/pureformulas.
About PureFormulas
Headquartered in Miami, FL, PureFormulas.com is a leader in the online health supplement space, distributing GMP-certified quality products, including dietary supplements, organic food, beauty products, sports nutrition supplements, and pet products, with an average of 400,000 active customers and 80+ service professionals. PureFormulas.com features a secure and friendly online shopping experience providing free shipping on more than 40,000 products. PureFormulas' professionals work with a board of healthcare advisors, naturopaths and chiropractors to keep up-to-date with customers' needs and healthcare trends. PureFormulas' mission is to maintain daily motivation and passion for healthy living, with a focus on high-level customer service and quality products. For more information on PureFormulas, please go to: http://www.pureformulas.com.