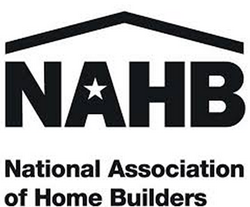 A slight one-month decline is not unusual as the housing market moves forward at a slow and steady pace
Chicago, IL (PRWEB) September 20, 2015
Lenders like The Federal Savings Bank were given mixed signals by the latest housing starts/permits data released by the National Association of Home Builders on September 17th.
According to the NAHB, housing starts fell by 3% to 1.126 million in August while building permits rose 3.5% to an annual pace of 1.17 million.
"Permit growth indicates that our members feel confident that consumers are returning to the market," said NAHB Chairman Tom Woods. The Federal Savings Bank finds this constructive and reassures lenders, homeowners, and home buyers alike that the housing market is continuing to grow and prices will probably continue their climb.
As for the decline in housing starts, Tom Woods said, "Builders are reporting concerns with lots and labor availability, which could have contributed to this month's production dip." The NAHB's Chief Economist David Crowe had reassuring words regarding the dip in housing starts, saying, "A slight one-month decline is not unusual, as the housing market moves forward at a slow and steady pace."
In terms of the housing starts themselves, "Both housing sectors posted production declines this month. Single-family housing starts fell 3 percent to a seasonally adjusted annual rate of 739,000 in August while multifamily starts dropped 3 percent to 387,000 units."
The Federal Savings Bank knows that lack of inventory in the Chicago area is propping up home prices because demand has been growing steadily as more and more Americans are becoming employed. Buyers, especially young first-time home buyers, are tired of paying for rent when they know paying a mortgage + property taxes + association fees is often the affordable route. Jobs have enabled Americans with the income for a down payment to purchase a property in a certain area.
While housing starts may have declined in August, readers must remember that summer is almost over which is when housing demand typically falls through winter. The Federal Savings Bank would not be surprised if data shows usually strong housing starts in the southern states during the winter.
If and when housing starts resume higher, mortgage rates may follow. Prospective mortgage applicants should consider now as a great time to lock in a 30-year fixed mortgage at a 4% rate.
Contact The Federal Savings Bank, a veteran owned bank, to learn more about mortgages.