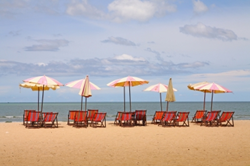 Five Years of service to owners of timeshares.
Huntington Beach, CA (PRWEB) September 30, 2015
Deed and Record prepares deeds to change timeshare ownership due to divorce or marriage, to fund trusts, and add friends or relatives as owners. Company has been in business for five years and serves the states of California, Florida, Hawaii and Nevada.
The Company is independent of timeshare and vacation ownership resorts. The process is for the Company to prepare the deed and email the deed to client for signature. Client either returns the deed by mail or by a scan attached to an email. The Company then records the deed and returns the recorded deed to client. Client provides a copy of the recorded deed to the resort company to update their records.
A deed is an eight and one-half by 11 inch paper signed by the current owner who grants or conveys ownership to another person. The owner's signature must be notarized. The deed must at a minimum have a legal description and property tax identification number.
In Florida deeds are recorded electronically with the County courthouse. Hawaiian deeds are recorded electronically with the Bureau of Conveyances. In Nevada deed are recorded electronically with the County Recorder. California law does not allow for electronic recording and each deed must be mailed to the County Recorder. The time to record electronically is one to two days. The number of days to record by mail in California is 30 to 45 days.
Deed and Record is promoted through the internet, primarily at a website address of http://www.deedandrecord.com. The website is owned by Mark W. Bidwell, an attorney licensed in California. Office is located at 4952 Warner Avenue, Suite 235, Huntington Beach, California 92649. Telephone is 714-846-2888.