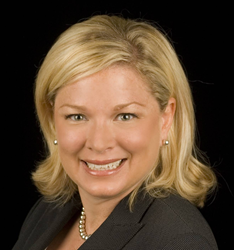 Wherever you are in your career, this panel discussion will inspire and motivate you to blaze your own unique trail.
ATLANTA (PRWEB) September 21, 2015
T.E.N. CEO & President Marci McCarthy will lead a special breakout panel discussion, "Pathways to Empowered Security Leadership," during InfoSec Nashville 2-15 on Sept. 29 at the Music City Center in Nashville.
Scheduled for 2:15-3:05 p.m. in room 214, the panel will feature local InfoSec thought leaders, including Kyle Duke, chief information officer for TENN Care; Bob Quandt, executive director of security for Healthways; Scott Breece, chief information security officer for Community Health Systems; and Michael Mangold, director of security for Tractor Supply.
During this invaluable panel discussion, top CISOs and information security leaders will share personal stories about when and where their careers began, what pivotal events launched them into leadership, and what has empowered them to grow stronger in the field. Security professionals at any level of experience will benefit from hearing the advice, knowledge and personal challenges these leaders have faced on their pathways to empowered security leadership.
"Marci is hosting a dynamic group of security leaders from various industries including healthcare, public sector and retail. All have come from diverse backgrounds and have forged their own path to leadership and excellence in the field," said Susan Richard, president of the ISSA Middle Tennessee Chapter. "Wherever you are in your career, this panel discussion will inspire and motivate you to blaze your own unique trail."
During InfoSec Nashville 2015, the Middle Tennessee chapter of Information Systems Security Association (ISSA) will host over 400 attendees and two dozen locally and nationally recognized speakers. InfoSec offers two industry recognized keynote speakers, panel discussions and multiple breakout sessions focusing on technical and management issues as well as healthcare and other industry regulations in the security industry. Now in its 15th year, INFOSEC NASHVILLE 2015 is the Southeast's leading security conference and aims to bring technologists and security professionals together for a full day of exciting speakers and networking opportunities. Attendees have the opportunity to earn 6 CPE's for attending the event. Learn more or register online: http://infosecnashville.com/
About T.E.N.
T.E.N., a national technology and security executive networking organization, facilitates peer-to-peer relationships between top executives, industry visionaries and solutions providers. Nominated for numerous industry awards, T.E.N.'s executive leadership programs enable information exchange, collaboration and decision-making. Its flagship program, the nationally-acclaimed Information Security Executive® (ISE®) of the Year Program Series and Awards, is North America's largest leadership recognition and networking program for security professionals. Other offerings include The ISE® Lions' Den & Jungle Lounge, T.E.N. Custom Programs and the ISE® Industry Expert Advisory Services, empowering IT solutions providers to gain access to highly credentialed IT business veterans' expertise. For information, visit http://www.ten-inc.com.