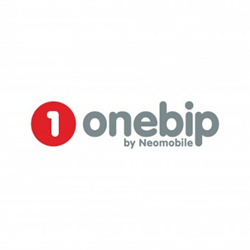 Como, Italy (PRWEB) September 21, 2015
A' Design Award and Competition is pleased to inform that the design project Onebip by Gokmen Atak has been announced as a winner of the Golden A' Design Award in Mobile Technologies, Applications and Software Design Competition Category.
More on Onebip
Gokmen Atak, one of the creative team members behind the award winning Mobile project Onebip explained "Onebip service provides users with a simple, secure and fast way of paying for their purchases via mobile without the need of a credit card or bank account. Onebip's deep integration with carriers and expertise in direct carrier billing enables Onebip partners to experience the next generation of mobile payments in just one click. Onebip works with over 500 global partners to maximize their revenue with mobile payments and is connected to 250+ carriers." Learn more about the award winning design: https://competition.adesignaward.com/design.php?ID=40976
The Golden A' Design Award
The Golden A' Design Award is a prestigious award given to top 3% percentile designs that has attained an exemplary level of greatness in design. The designs are judged by a panel of three different jury which is composed of Academic, Professional and Focus Group Members. The designs are evaluated with score normalization to remove any biases and are voted on aspects such as functionality, ergonomics, engineering, presentation, innovation, usability, fun details, technology, and any other specific points that could be considered, each of these points are further weighted for different jury groups. Laureates of the A' Design Awards are granted the coveted A' Design Prize. The A' Design Prize includes everything a company needs to promote their grand design projects, such as the lifetime license to use the award winning design logo.
About A' Design Award and Competition
The International A' Design Award and Competition, now in its 5th year, has been established to promote good design practices and principles worldwide. The A' Design Accolades aims to create awareness for good design in general public and aims to push forward designers and product manufacturers worldwide to come up with superior products that benefit society. To achieve this mission, A' Design Awards are annually and internationally organized to highlight best designs, design concepts and design oriented products from across the globe. A' Design Award and Competition presentation is available in all languages at http://www.designinternational.org