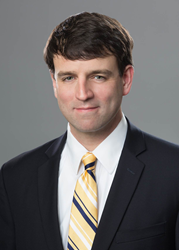 Actions have consequences. As I told the jury in my closing argument, this trial was the reckoning for the harm the defendant caused.
Newport News, Virginia (PRWEB) September 25, 2015
A Newport News, Virginia jury awarded a middle school teacher $3.5 million after she was seriously injured by a drunk driver. The case, Rios v. Hicks, Law No. CL1301854T-01, involved a 2011 accident where the middle school teacher, Jennifer Rios, suffered anoxic brain damage, multiple broken bones, a collapsed lung, traumatic pancreatitis, respiratory failure, hemorrhagic shock, internal bleeding and a host of other injuries after being hit by the intoxicated driver.
Ms. Rios was represented by Virginia Beach personal injury lawyer Ed Booth, along with co-counsel, according to the Daily Press.
"Actions have consequences," said Booth. "As I told the jury in my closing argument, this trial was the reckoning for the harm the defendant caused."
The jury awarded $1 million in punitive damages, along with $2.5 million in compensatory damages, according to the verdict form.
"This was a rewarding case," said Booth. "Our client wanted a trial. She didn't want to settle, and she didn't want to negotiate. She simply wanted her day in court, to have a jury of seven people from her community decide the case. I'm proud to say that our system of civil jury trials worked, and that seven strangers made the fair decision - and the right decision - for our client."
The defendant crossed the double yellow line and crashed into Ms. Rios' vehicle head-on, according to the Daily Press article. Police who arrived at the scene of the accident stated that the defendant exhibited signs of intoxication and an empty vodka bottle was found in his back seat, according to the aforementioned Daily Press article. Also, approximately two hours after the accident, the defendant's blood was drawn at the hospital and showed a blood alcohol content level of .09, according to the Daily Press article.
"In my closing argument, I talked to the jury about the evidence they heard - especially the evidence of the defendant's intoxication," said Booth. "They listened, and did their duty, awarding substantial punitive damages to punish the drunk driving."
Booth went on to state that "it was important for the jury to understand the injuries our client suffered. I spent a lot of time in my closing argument explaining to the jury what it means - when it comes down to money damages - to suffer those kind of catastrophic injuries. I wanted them to know what it meant to our client to set her foot on the ground after three and a half months confined to a bed. What it was - and still is - like for her to be held together with screws and pins, and what is like to suffer pain that can't be described in words. Based on their verdict, I think they got the message."