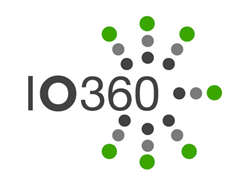 We are honored to welcome Dr. June to IO360° as one of the pioneering leaders in the Immuno-Oncology space. His dedication to advancing therapies for patients raises the bar for the entire industry
New York, NY (PRWEB) September 25, 2015
University of Pennsylvania cancer immunology expert, Carl June, MD, is scheduled to keynote on CAR-T data for Hematologic Malignancies at the 2nd Annual Immuno-Oncology 360° (IO360°) program taking place February 2-3, 2016 at The New York Academy of Medicine, NY.
Dr. June has recently been named one of the two recipients for the 2015 Paul Ehrlich and Ludwig Darmstaedter Prize for his outstanding work in cancer immunotherapy. The prize is awarded to scientists who have made great advancements in the field which Paul Ehrlich worked including cancer research, immunology, microbiology and chemotherapy. Dr. June is largely recognized as the leader of the team responsible for the first successful and sustained demonstration of the use of CAR-T cell therapy.*
The 2nd Annual IO360° program, developed with key advisors Axel Hoos, MD, PhD, GSK and James Gulley, MD, PhD, NCI, will provide a 360° perspective on the intricacies in the business deals and clinical trial strategies with scientific data to revolutionize the way cancer is treated.
The program will also include a keynote talk from Jedd Wolchok, MD, PhD, Chief, Melanoma and Immunotherapeutics Service, Memorial Sloan Kettering Cancer Center along with additional talks by key leaders in the IO space.
"We are honored to welcome Dr. June to IO360° as one of the pioneering leaders in the Immuno-Oncology space. His dedication to advancing therapies for patients raises the bar for the entire industry," said Kate Woda, Conference Director, IO360°.
Other confirmed speakers include:

Anne Altmeyer, PhD, MBA, MPH, VP, Business Development & Licensing, Head Negotiations, Oncology, Novartis
Roy Baynes, MD, PhD, SVP, Global Clinical Development, Merck Research Labs
Kenneth Bloom, MD, FACP, Chief Medical Officer, GE Healthcare
Mark Frohlich, MD, EVP, Development and Portfolio Management, Juno Therapeutics
Winald Gerritsen, MD, PhD, Professor and Medical Oncologist, Radboud Medical Center
Robert Glassman, MD, Vice Chairman, Global Healthcare Investment Banking, Credit Suisse and Clinical Assistant Professor, Division of Hematology-Oncology, Weill-Cornell Medical School
Omid Hamid, MD, Chief, Translational Research and Immunotherapy / Director, Melanoma Therapeutics, The Angeles Clinic and Research Institute
Ramy Ibrahim, MD, Clinical VP of Immuno-Oncology, AstraZeneca
Michael Kalos, PhD, CSO, Cancer Immunobiology, Eli Lilly
Howard Kaufman, MD, FACS, Chief Surgical Officer, Assoc. Director, Rutgers Cancer Institute of NJ
Ira Klein, MD, MBA, FACP, National Medical Director, Clinical Thought Leader, Office of the CMO, Aetna
Michael King Jr. Managing Director and Senior Biotech Analyst, JMP Securities
Philippe Lopes-Fernandes, SVP and Head of Global Licensing & Business Development, EMD Serono
Ian McCaffery, PhD, Head, Companion Diagnostics, Oncology Biomarker Development, Genentech
Andrea Perrone, MD, Head of Clinical Imaging, Translational Medicine, Merck
David Reese, MD, SVP, Translational Sciences, Amgen
Leonard Saltz, MD, Chief, Gastrointestinal Oncology Service and Head, Colorectal Oncology Section, Memorial Sloan Kettering Cancer Center
Mark Simon, MBA, Partner, Torreya Partners
Jeffrey Weber, MD, PhD, Senior Member and Director Donald A Adam Comprehensive Melanoma Research Center, Moffitt Cancer Center
For more information about the Immuno-Oncology 360° program, visit http://theconferenceforum.org/conferences/immuno-oncology-360/overview/
About The Conference Forum:
The Conference Forum develops specialized programs and events for professionals in the life science and healthcare industries. They currently offer conferences for R&D leaders, clinical development professionals, biotech executives, VCs, drug delivery specialists and patient advocates. Their mission is to create the best content, exchange ideas and solutions among peers and provide quality networking for Pharmaceutical and Biotech professionals. http://www.theconferenceforum.org
*Penn Medicine Press Release, March 2015