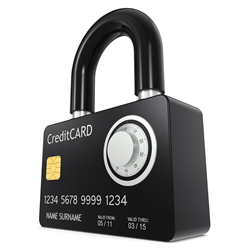 pcipolicyportal.com Launches All New PCI Policies Templates & PCI Security Awareness Training for California Merchants for Enabling Rapid and Complete PCI Certification.
Los Angeles, CA (PRWEB) September 22, 2015
As the proven leaders in offering PCI policies and procedures & PCI security awareness training packets for merchants and service providers, pcipolicyportal.com has just revamped and launched a completely new set of policy and training packets for California businesses. Now, both merchants and service providers in the Golden State can benefit from obtaining easy-to-use and implement security documentation and training material for ensuring rapid compliance with the Payment Card Industry Data Security Standards (PCI DSS).
Available for instant download today from pcipolicyportal.com, the newly revised policy templates and training materials come complete with the following:

PCI DSS specific policies developed exclusively in accordance with version 3.1 of the Payment Card Industry Data Security Standards guidelines.
Extensively researched and authored by leading PCI DSS compliance experts with years of experience.
Documentation that's incredibly easy-to-use and implement, and is available for any type of industry or business sector, regardless of size or location.
Material that can be downloaded immediately, with no delay, so visit pcipolicyportal.com to learn more.
Compliance can be difficult and challenging – particularly when it comes to PCI compliance – and it's why merchants other businesses all throughout the globe rely on the expert documentation from pcipolicyportal.com. Since 2009, thousands of companies have become PCI compliant using the expert documentation that's available at pcipolicyportal.com.