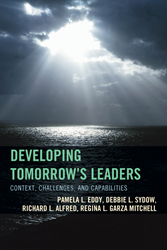 This new book series is a blueprint for cultivating visionary leaders.
Washington, D.C. (PRWEB) September 22, 2015
The Association of Community College Trustees (ACCT) and Rowman & Littlefield Publishing Group, Inc. are pleased to announce a strategic partnership to publish a co-branded series of books focused on community colleges. The Futures Series on Community Colleges brings together the experiences and forward thinking of today's visionary community college leaders, with new titles to be released monthly from August through the end of the year.
"As the nation has gradually awakened to the tremendous importance of community colleges over the past six or seven years, our colleges have met the unprecedented demand of providing affordable, accessible education for millions more students while at the same time raising the bar and placing greater scrutiny on student outcomes," said ACCT President and CEO J. Noah Brown. "Community colleges were built by and have been supported by visionary and entrepreneurial leaders for the past century—and now we are at a crucial time in our history when leaders need to go beyond the traditional practices that have served our colleges so well. We need visionary leadership—and this new book series is a blueprint for cultivating visionary leaders."
"We chose to partner with ACCT after working with Noah on his book," said Rowman & Littlefield Business Manager for Marketing Dean Roxanis. Brown's book, First in the World: Community Colleges and America's Future, published in 2012 by Rowman & Littlefield, was awarded the 2013 Bellwether Book Award by the Community College Futures Assembly, which called the book "visionary." In his book, Brown discusses the economic import of community colleges, citing the Truman Commission's 1947 proposal to extend "free public education through the first 2 years of college for all youth who can profit from such education"—an idea that recently has caught on with President Obama's America's College Promise and similar state-based proposals to make community college free.
"It was immediately clear that Noah and the association have unique insight into the subject matter and would be able to inform the series from conception through development," Roxanis said.
"We recognize that community colleges are the fastest growing segment of higher education, both in the number of institutions and enrollment," said the Series Co-Editor Richard L. Alfred, professor emeritus at the University of Michigan. "The new series will focus on current and emerging trends in community colleges, and will be authored by true leaders and visionaries, both within and outside the community college world."
Alfred is one of the co-authors of the first new book in the series, Developing Tomorrow's Leaders: Context, Challenges, and Capabilities, released in August. Series Co-Editor and a co-author of the book Debbie Sydow, president of Richard Bland College and president emerita and distinguished professor of English at the State University of New York's (SUNY) Onondaga Community College, said that the first book will "offer a historical and practical context for how community colleges have operated in the past and will need to operate in the future. The books that follow will hone in on specific needs that the editors believe will determine the future of the nation's community college system and how well its students fare."
The full publishing schedule is listed below:
The Futures Book Series on Community Colleges
Minding the Dream: The Process and Practice of the American Community College (Second Edition)
By Gail O. Mellow and Cynthia M. Heelan
Available Now
Developing Tomorrow's Leaders: Context, Challenges, and Capabilities
By Pamela L. Eddy, Debbie Sydow, Richard L. Alfred, and Regina L. Garza Mitchell
Available Now
The Urgency of Now: Equity and Excellence
By Marcus M. Kolb, Samuel D. Cargile, Jason Wood, Nassim Ebrahimi, Lynn E. Priddy, and Lauren Dodge
Available Now
Financing America's Community Colleges: Where We Are, Where We're Going
By Richard M. Romano and James C. Palmer
Available October 2015
Unrelenting Change, Disruptive Innovation, and Risk: Forging the Next Generation of Community Colleges
By Daniel J. Phelan
Available November 2015
The Completion Agenda in Community Colleges: What It Is, Why It Matters, and Where It's Going
By Chris Baldwin
Available December 2015
Institutional Analytics: Building a Culture of Evidence
By Karen Stout
Available June 2016
To order, go to http://www.rowman.com or call (800) 462-6420. Mention code CCS15 to save 30% on your order.
About the Association of Community College Trustees The Association of Community College Trustees (ACCT) is a non-profit educational organization of governing boards, representing more than 6,500 elected and appointed trustees who govern over 1,200 community, technical, and junior colleges in the United States and beyond. For more information, go to http://www.acct.org. Follow ACCT on Twitter at twitter.com/CCTrustees.
About Rowman & Littlefield Publishing Group, Inc. The Rowman & Littlefield Publishing Group, Inc. is one of the largest and fastest-growing independent publishers and distributors in North America. R&L also owns the National Book Network (NBN), one of North America's largest distributors of independent trade book publishers and NBN International, a leading distributor of independent publishers in the United Kingdom. The company has locations in Lanham, Maryland (headquarters); Blue Ridge Summit, Pennsylvania (distribution center); New York City; Toronto; Chicago; Boulder, Colorado; and Plymouth, United Kingdom. For a full catalog of the company's titles, go to http://www.rowman.com.