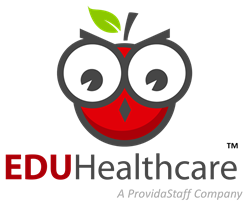 It's a great way to get involved with a worthy cause which is to raise awareness and promote acceptance and inclusion of individuals with disabilities
Huntersville, NC (PRWEB) September 22, 2015
EDU Healthcare, a leading provider of delivering healthcare and special education services to students, has announced its corporate sponsorship of the Buddy Walk, a fundraising event through the Down Syndrome Association of Greater Charlotte. The Buddy Walk holds a special place in the hearts of the founders at EDU Healthcare. Their daughter, Giuliana was born with Down syndrome. Their team name is called Jammin' for Giuliana in honor of their daughter.
"Our daughter Giuliana is a constant reminder of the individuals we serve through EDU Healthcare," said Matthew Lewis, Vice President of the company. "It's a great way to get involved with a worthy cause which is to raise awareness and promote acceptance and inclusion of individuals with disabilities", he said.
Down syndrome is the most commonly occurring genetic condition with one in 691 babies born each year with the disorder. The National Down Syndrome Society reports that there are 400,000 individuals living with Down syndrome in the United States alone. Down syndrome occurs when a person has a partial or full extra chromosome 21 in their cells. Individuals with Down syndrome have an increased risk of other conditions including congenital heart defects, respiratory and hearing problems, Alzheimer's disease, childhood leukemia, and thyroid conditions.
The Buddy Walk has always been and will continue to be free for all participants. This year, all participants may register for the walk individually. Once a participant registers, he or she may add on other participants like children or family members. This is a great way for team captains to create and manage their teams. There are several ways to get involved in the Buddy Walk including volunteering, fundraising competitions, corporate sponsorship, and social media announcements to create awareness.
The 2015 Buddy Walk of Greater Charlotte will be held at the new Jerry Richardson football Stadium at UNC Charlotte on October 17 from 2-6pm. To make donations or register for participation, simply visit dsa-gc.org.
In 1995, the National Down Syndrome Society established the Buddy Walk to celebrate Down syndrome awareness month in October and to raise money and promote acceptance and inclusion of people with Down syndrome. The walk started with 17 events across the country and now has more than 250 events raising nearly $13 million in 2014, with The Buddy Walk of Greater Charlotte raised over $200,000. The goal for the 2015 walk is to raise $240,000.
About EDU Healthcare
EDU Healthcare provides health services to educational systems in all 50 states. We work with many public and private school districts in meeting their therapy, nursing, and special education needs for their students. We attract, retain, and manage our staff who are at the center of our organization delivering these services. Providing quality services is what we strive for with every single client and student. We know first-hand how important it is for students to receive the educational health-related services in order to grow and develop in their educational plan.