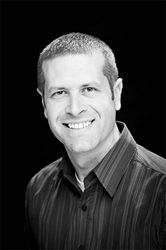 Kennewick, WA (PRWEB) September 21, 2015
Patients who are interested in finding a new dentist in Kennewick, WA, who uses minimally-invasive methods to treat gum disease, are invited to attend the 10th Anniversary Open House for Dr. Andrew Mohlman's practice, A Family Dental Center. Dr. Mohlman also extends an invitation to those who would like to meet his team, tour his practice and win great prizes. The event is scheduled from 4-7 pm on September 25th at 8511 W. Clearwater Ave. in Kennewick.
Dr. Andrew Mohlman has been treating gum disease and improving the oral health of his patients at his practice for 10 years. To honor his experience as an accomplished dentist in Kennewick, WA, a 10th Anniversary Open House will be held at his office on September 25th, 2015. The event will be held from 4-7 pm and will give attendees a chance to personally meet Dr. Mohlman and his team. Guests will have an opportunity to enjoy free food, receive special offers for treatments, and enter to win raffle prizes such as the Kindle Fire HDX. Tours of the office will also be conducted, and visitors will have the opportunity to learn about the new, minimally invasive techniques Dr. Mohlman uses to treat periodontal disease and other dental ailments.
Dr. Mohlman is committed to reducing patient discomfort during common treatments such as those utilized for periodontal disease and receding gums. With the help of gentle laser-based surgical technology, Dr. Mohlman can now treat diseased gum tissue while causing minimal pain to the patient. Those who receive laser-based treatments for periodontal disease are more prone to quick recovery periods with minimal complications. Dr. Mohlman also utilizes the Chao Pinhole® Surgical Technique to gently reduce gum recession without causing excessive bleeding or utilizing painful techniques such as gum grafting.
Patients who need treatments for gum disease, gum recession or any other common dental problem, are invited to attend Dr. Mohlman's 10th Anniversary Open House and learn more about the minimally-invasive techniques he uses. An appointment can be scheduled with the experienced family dentist in Kennewick, WA, by calling his office within normal business hours.
About The Doctor
A Family Dental Center is a general practice offering personalized dental care for patients in Kennewick, WA. Dr. Andrew Mohlman is a graduate of The Ohio State University College of Dentistry, and a BYU alumnus where he studied Communications. Dr. Mohlman believes in continuing education and is diligent about keeping up-to-date with the latest in dental technology in order to provide his patients with the most comprehensive and advanced care. Dr. Mohlman invites anyone interested in learning more about his practice to visit his website at http://www.AFamilyDentalCenter.com or call (509) 736-2318.