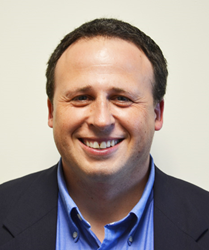 San Diego, California (PRWEB) September 29, 2015
With less than a month away from its official launch at Money 20/20, Quote 2 Fund announced today that Bank of the Internet co-founder Mike Berengolts will take the lead in programming and development for the San Diego-based small business financing platform company.
Berengolts first got his start in the fintech industry as the Chief Technology Officer and member of the management team assembled to launch Bofi Holding, Inc. and it's fully owned subsidiary Bank of Internet USA. With his support, the bank raised $14 million in capital to start, was profitable after 14 months of opening, and went public in 2005 after reaching the $500 million in assets milestone. The initial public offering raised over $30 million in capital.
After a few years of making waves in the creative lending space at Loanz, Inc., (a personal lending platform) and FundAnything.com (a crowdfunding platform), Berengolts is eager to take Quote 2 Fund (a small business financing platform) to the next level.
"Mike Berengolts has extensive, hands-on experience in driving delivery, management, design, development, implementation and support of financial technology," says Jules Dalsey, founder of Quote 2 Fund. "He's built and managed technology for some of the industry's leading companies and we're eager for him to help us further evolve our platform to meet the needs of small businesses across the country in ways that no one else can."
-
Quote 2 Fund is one of the newest online marketplaces for small business financing. Fusing technology and human touch to help lower search costs, Quote 2 Fund connects small business owners to a nation-wide network of banks and lenders with a single, free application. Finding the best financing option for your small business is easy with Quote 2 Fund's instant comparison, pre-approval Quoteculator. From SBA loans to alternative financing programs, Quote 2 Fund empowers small businesses with more options to choose from—at better speed and customer service.