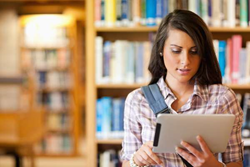 Technologies have emerged that dramatically transform the way that we think about learning.
(PRWEB) September 23, 2015
The recent acquisition of E-learning site Lynda.com for $1.5 billion by LinkedIn – a social networking site for professionals – was eye-opening because it signaled a number of things to outsiders: that e-learning is a force to be reckoned with, that content matters when it comes to e-learning, and that LinkedIn is continuing to move beyond professional networking and towards content creation and sharing. But what has gone somewhat under the radar is the fact that it signals a more fundamental shift in the way that we view work and education.
It's widely acknowledged that the nature of work is rapidly shifting. Whereas the traditional worker used to come in at 9 am, leave at 5 pm, and work from a cubicle, new technologies have emerged and fundamentally altered our relationship with work. Nowadays, a larger and larger share of workers are telecommuting since digital technologies have made it easier and easier to work from home. Likewise, we've seen the rise of the freelance economy as companies like Elance-Odesk (now Upwork) and even Uber allow individuals to work as independent contractors however and whenever they want. These trends are only gaining steam.
Likewise, technologies have emerged that dramatically transform the way that we think about learning. Companies like Coursera and Udacity now make it possible to learn whatever subject one wants on demand. If you want to take a data science course from Johns Hopkins or a course on leadership from Case Western from the comfort of your own home, you absolutely can. "E-learning continues to accelerate - the only way Code.org could have had 100M people try an Hour of Code within 18 months of its inception is by making it available online and fun to learn. Large companies are starting to follow that model," adds Hadi Partovi, Founder and CEO of Code.org. And if you want to update your skills but really insist on the classroom experience, then companies like General Assembly will provide a 12-week bootcamp experience or will allow you to take part-time courses in data science, back-end web development, and product management.
But what is perhaps most interesting about these changes to the work and learning experience – and perhaps the least acknowledged – is the fact that the lines are rapidly becoming blurred. There is now much less of a separation between the antiquated notion of "work" and "school" than ever before. Zach Sims, CEO of Codecademy, points out, "A large percentage of Codecademy's students are employed and actually learning to program on the job. We've worked with lots of Fortune 500s on helping their employees to learn programming -- we're seeing a shift where learning isn't just about the classroom, but is instead about learning over the course of a professional career." In fact, a recent survey found that 60% of all online students are employed full-time. "I see a lot more convergence coming down the line - students and employees learning job-related skills (like computer programming) online and then using those skills to enhance their career prospects. It's an exciting time for E-learning and employer-sponsored training," adds Mr. Partovi.
What's most exciting about this is that we're seeing technology enable this sort of continual learning. For example, the company I work for – Cornerstone OnDemand – designs Learning Management Systems (LMS) that companies use to encourage their employees to complete trainings for compliance purposes (e.g., sexual harassment, securities fraud, etc.) and also allow them to engage in self-initiated trainings on any subject ranging from the use of Microsoft Outlook to database management. Depending on an employee's personal goals or ultimate career objectives, it is fairly easy to achieve them on their own schedule purely by utilizing an employer-sponsored LMS system.
For those less interested in learning from a virtual classroom and more interested in reading books, there are still a wide variety of options. Another company – Boopsie – creates mobile apps for libraries to make their electronic databases and resources more accessible for library patrons. The company has a number of commercial library clients (BP, Mary Kay, Inc., Best, Best & Krieger LLP) because it was able to show that those companies can absolutely benefit by giving their employees (typically scientists and lawyers) on-demand, mobile access to journals and databases that they need to do their jobs. And for those whose ideal learning environment is neither videos nor books and have a strong preference to learn from someone else, another early-stage company - Everwise - helps companies to facilitate the mentoring process. The company that boasts such an impressive client roster as HP, Genentech, Visa, Twitter, and Walmart is able to algorithmically match employees with good mentors, curates the process, offers specific modules to assist with particular areas of interest, and generally helps ensure that the process is mutually beneficial for both parties.
The point of all this is that the notion of a career being something where someone goes to school for a certain number of years and then works until they retire is a somewhat antiquated one. Nowadays, we're seeing with increasing frequency more non-traditional paths: people finish college, work for a couple years, go back to school, head back to work, and maybe take some online courses as they work at their full-time job. Since 2006 alone, there has been a 20% increase in the proportion of students taking a gap year during their formal education. What this highlights is the continual nature of learning that's occurring and the increasing fluidity between work and school, not only in terms of the timeline of one's career but also in terms of the learning-oriented activities they engage in at work or the work-oriented activities they engage in at school. Given this fluidity and the blurring lines, we've begun to see that the learning process looks less and less like formal education in the same way that work now resembles the formal, cubicle-based, 9 to 5 job to a lesser and lesser extent.
This convergence that we're seeing between work and school is exciting because it means that people are beginning to recognize that the learning process never ends. There is no point in someone's career when someone should say "OK, I think I've learned enough now." That may partially be a reflection of the fact that the skills one needs in order to be ready for more professional jobs change so frequently that they can't all be learned in school anyway. Regardless of the cause, it's an ongoing journey and the emergence of various technologies mentioned here means that "work" and "school" can co-exist simultaneously as one seeks to learn new skills that they can apply to their profession.