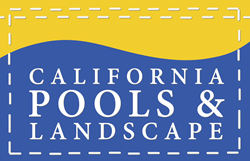 We are honored to be recognized by the BBB for the business ethics international award. President, Jeremy Smith
Chandler, AZ (PRWEB) October 05, 2015
California Pools & Landscape was presented the BBB International Torch Award for Ethics. This award is presented to businesses in recognition of best practices in leadership character and organizational ethics with only four companies awarded each year across North America.
"This has been a milestone year for the company having increases sales, opened a second Design Center in North Scottsdale, and now being awarded the 2015 International Torch Award for Ethics. California Pools & Landscape is founded on relationships, not pools. We are always focused on the satisfaction of the people involved rather than the bottom line. This holds true for our staff as well, we are a family business that prides itself on a wonderful 28 year history," said Jeremy Smith, President of California Pools & Landscape
California Pools & Landscape, Chandler, AZ
Family owned and operated since 1998. California Pools & Landscape has had zero ROC complaints. They have two Arizona Design Centers, one in Chandler and the other North Scottsdale.
The BBB Press Release noted that "California Pools & Landscape prides itself on meeting and exceeding its customers' expectations. The judges noted that everything this company does revolves around their commitment to the customer. The company also recognizes that in order to provide the highest level of products and services to the customer, they must provide a rewarding work environment for their employees. They do this through recognition programs, affording opportunities for career growth, and by offering ongoing ethics/leadership training. Everyone in the company has the authority to take care of the customer and to do what is right."
Bringing recognition to these exceptional companies gives BBB an opportunity to shine a brighter light on better business. Each winner and finalist has discovered an important truth. A strong company-wide commitment to doing the right thing inspires loyalty from customers, employees, suppliers, vendors and surrounding community. This loyalty not only boosts sales of their service or product, it also improves the quality of life for those that work for and do business with the company, and contributes to a healthy, more trusted marketplace," said Mary E. Power, CEO for the Council of Better Business Bureaus.
About BBB: For more than 100 years, Better Business Bureau has been helping people find businesses, brands and charities they can trust. In 2014, people turned to BBB more than 165 million times for BBB Business Reviews on more than 4.7 million businesses and Charity Reports on 11,000 charities, all available for free at bbb.org.